Coconut oil is one of the most powerful sources of nourishment for your baby's hair growth. It is packed with vitamin E and has anti-fungal properties that help prevent dandruff, scalp infections, and flaking. Your baby's scalp may be more susceptible to irritation and dry skin since there are thousands of more sweat glands than in an adult scalp. This can lead to itching, redness, or dull hair caused by over-drying.
Moisturizing Skin
Rich in essential fatty acids and proteins, coconut oil nourishes and gently moisturizes skin. Your baby's skin is more delicate because it's brand new, thinner, more sensitive, and produces fewer moisturizing oils. Creams and lotions are designed to help moisturize the top most layer of skin. Some studies have shown that when coconut oil is applied externally it may have deeper benefits while still increasing hydration and helping to reduce water loss in very dry skin.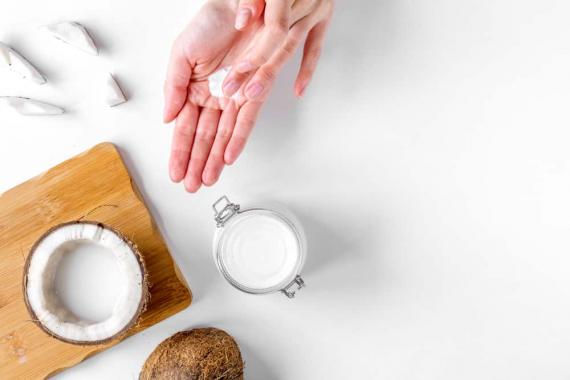 Infant Massage
Infant massage is one of the most rewarding ways to bond with your baby. This time-honored technique helps soothe and relax babies while helping parents become more confident in understanding their child's needs. Infant massage also has numerous physical benefits for babies, from alleviating colic to promoting better sleep to boosting the immune system. Using coconut oil while massaging your baby is an easy way to increase the benefits by helping add hydration to the skin.
Hair Care
Coconut oil has a high moisture retaining capacity, which helps keep hair moist and soft. Using coconut oil on your hair can help reduce protein loss in both damaged and undamaged hair. You can use coconut oil in your hair to condition, style, treat dryness, tame frizz, or prevent dandruff. For babies, coconut oil can be used as a treatment underneath their locks to help with the symptoms of cradle cap, a common rash that causes crusty, oily, or scaly patches on a baby's scalp. After applying coconut oil to your baby's scalp, rinse after 20 minutes. Use a soft brush to gently comb their hair and remove any loose flakes.
Bathing
You can make the most of bathtime by adding a scoop of coconut oil to your soak or to your baby's. Coconut oil is chock full of of saturated fats with a high amount of medium chain fatty acids like lauric acid. With its moisturizing properties, coconut oil helps soften skin and may help soothe irritated skin.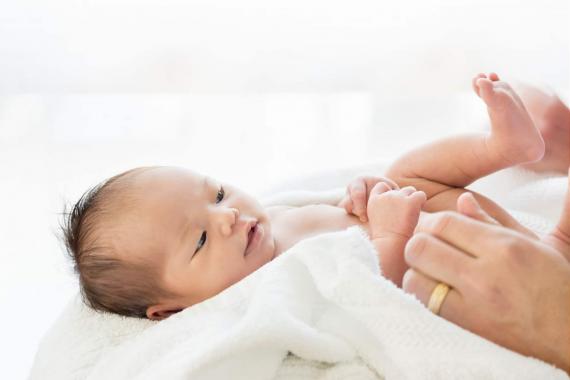 Soothing Teething Pain and Teeth Whitening
Most babies will start teething during their first year, typically around six months. Teething can make babies act fussy, lose sleep, and feel downright cranky. Applying coconut oil directly on their gums or on a teething toy can help relieve your baby's discomfort as coconut oil may help soothe inflammation. As always, check with your child's pediatrician before trying any home remedy. For parents, you can use coconut oil to help whiten your teeth – just swish about one tablespoon of oil around in your mouth for 10 to 20 minutes before rinsing with water.
Coconut oil has no chemicals, making it perfect for baby's soft and delicate skin. Because there are no harsh chemicals, coconut oil is also safe to use on baby's hair too. Your baby's hair is delicate and soft. Keep it healthy, nourished and protected from breakage with the first ever baby oil made from real coconut oil. The lightweight formula conditions, protects and detangles all hair types for lasting silkiness and shine. Good things come in small packages! Coconut oil is a great hair moisturizer because it contains a high amount of healthy fats, antioxidants and vitamin E, which act as anti-inflammatory agents. Mixing a few drops in with your baby's bath water can also help prevent drying skin conditions like eczema.
Coconut Oil For Baby Hair Loss
Coconut Oil For Baby Hair Loss is the key ingredient to treating hair loss in babies. This oil gives your scalp and hair the nutrients and vitamins that it needs to grow back faster, stronger, thicker and healthier than ever before. Coconut Oil For Baby Hair Loss Helps Prevent Hair Loss, Dandruff and Dry Scalp for Babies, Toddlers and Children.Our formula for Coconut Oil for Baby Hair loss contains 100% pure coconut oil & is safe for all hair types including thin, thinning, curly or straight. We offer moisturizing and oils conditioning treatment with organic Argan Oil & Keratin Protein that helps to strengthen hair follicles, increase blood circulation in scalp and nourishes the scalp cells with amino acids which are the vital building blocks of hair protein.
01/8Easy tips to make your baby's hair grow quicker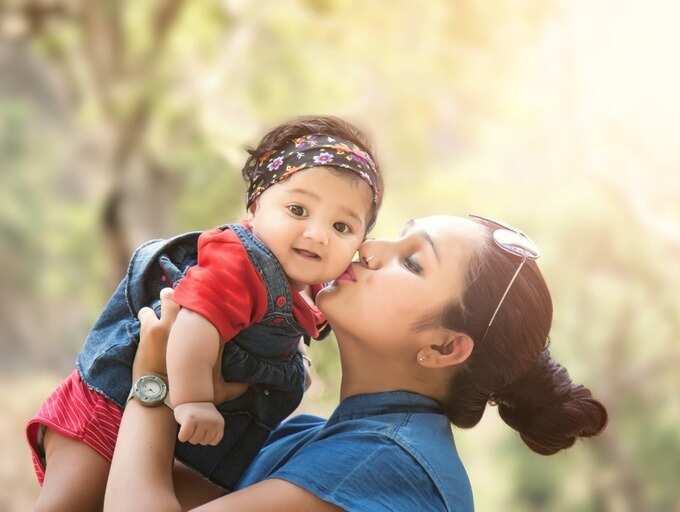 Toddlers often experience scanty hair growth which might appear patchy for the initial few months. Though it improves with time, you can still use a few tips to make your baby's hair thicker and longer. Here are a few safe, natural and doable tips which will help in promoting hair growth.
02/8Gentle brushing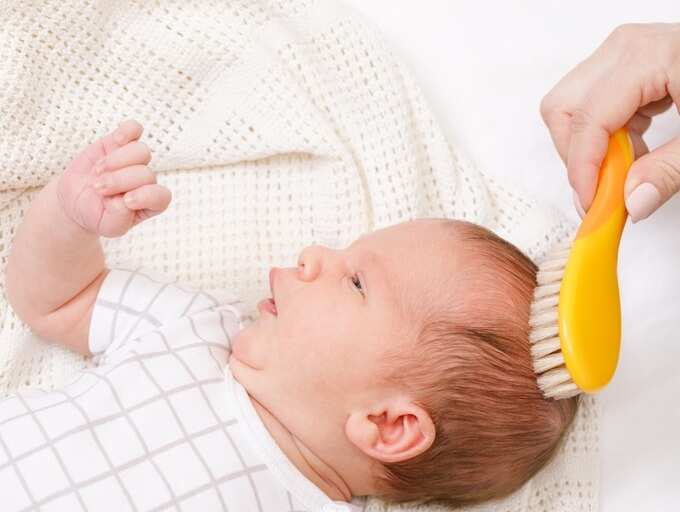 Your toddler might have less hair but regular brushing is necessary to ensure proper blood circulation in the scalp. Use a gentle brush and comb your baby's hair lightly. This will ensure that your kid's head is well massaged at all times.
03/8Coconut oil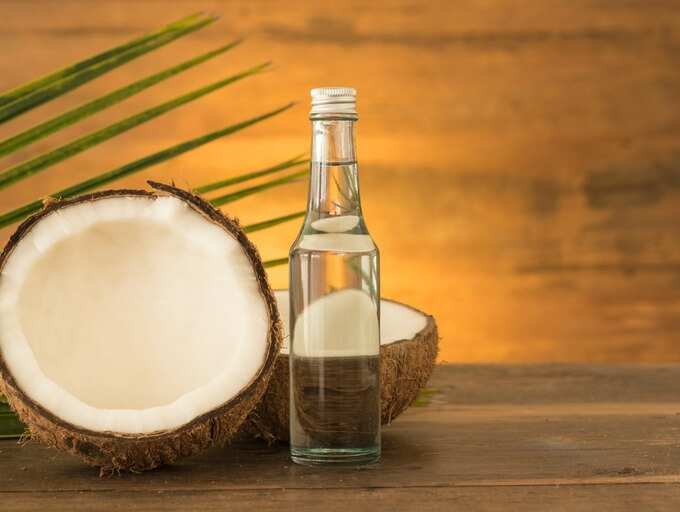 Coconut oil is one of the mildest hair oils with tons of nourishing properties. It not only heals the scalp but also promotes hair growth. Massaging a toddler's scalp regularly with coconut oil can make their hair thicker and silkier.
04/8Avoid hair ties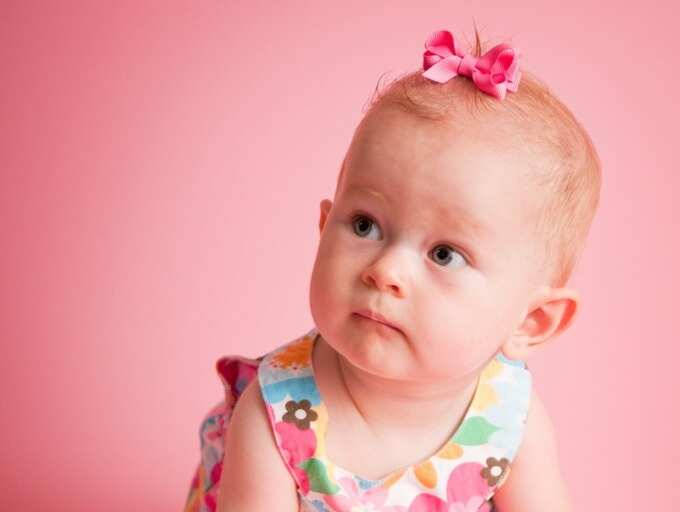 Most parents love tying their toddler's hair in small ponytails. There is no doubt that they look super cute and make the babies look picture ready, but tying the hair can actually damage them. The roots of a baby's hair are weak and securing them with hair ties might lead to breakage.
05/8Vitamin E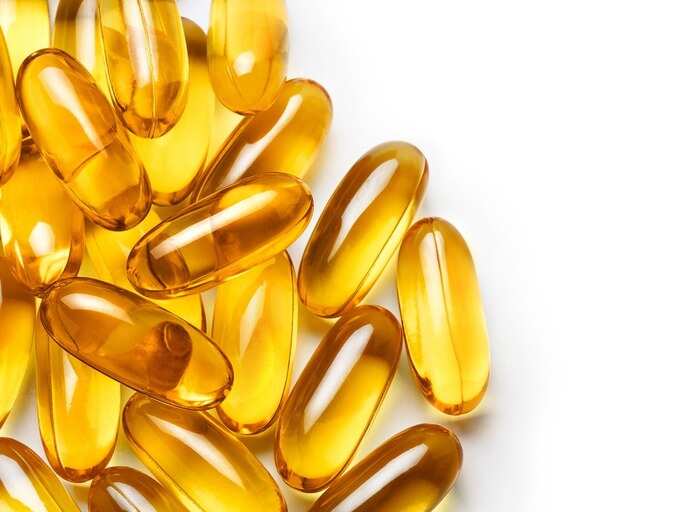 Vitamin E oil too can be easily used to provide the much-needed nourishment to your kid's scalp. You can mix a few drops of vitamin E oil in coconut oil and apply it to the baby's hair. Vitamin E oil will lock the moisture in the scalp and promote healthy hair growth.
06/8Shampoo regularly A clean and hygienic scalp will further boost hair growth. Make sure you wash your baby's head regularly, depending on the type of scalp he has. You can also consult the doctor regarding the type of shampoo you should use for better hair growth.
07/8Aloe vera An easy and natural way to deal with scanty hair growth is by using aloe vera. You can either use bottled version or scrape out fresh gel from aloe vera plant. Directly apply the gel on the toddler's scalp and massage well. Leave for 15-20 minutes and wash off properly.
08/8Gelatin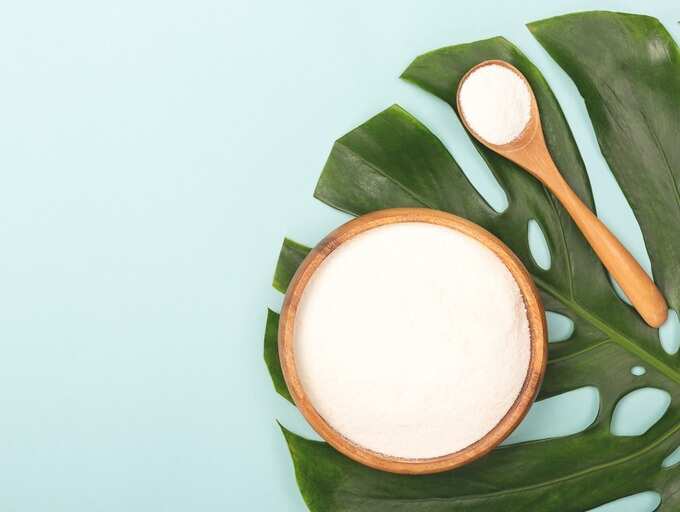 Gelatin is loaded with amino acids such as proline. This will promote hair growth without making your baby's scalp dry or flaky. Make sure you consult your doctor once before using it.
Coconut oil is one of the easiest, least expensive way to treat your baby's hair loss. Many parents use coconut oil for baby cradle cap, and coconut oil can also help to reverse this condition. Using coconut oil as a conditioner will help regrow hair in bald spots and prevent further hair loss. Babies are particularly sensitive to their environment, which means their hair can easily be affected by the wrong products or environmental conditions. The good news is we have a solution! Coconut oil for baby hair loss is an affordable and effective way to easily mask any poor conditions that may exist in your child's personal environment. Coconut oil has been proven to help with growth by stimulating optimal scalp health and helping to improve overall hormonal balance. This can give your little one the boost they need to grow beautiful, healthy hair! Coconut oil is one of the best natural remedies for hair loss in babies. The fatty acids in coconut oil help to strengthen and repair damaged follicles, while also promoting healthy circulation of oxygen and blood through your baby's scalp.
Coconut Oil Or Olive Oil For Baby Hair
Whether you want to use coconut oil or olive oil to moisturize your baby's hair is up to you, but both are great options. Coconut oil can make your baby's hair less frizzy, while olive oil boosts shine and makes the strands shiny. Coconut oil and olive oil are two oils that are commonly used in the hair care of babies. Only coconut oil on the baby's scalp will help prevent cradle cap, and it can be used on the face for dry skin. Olive oil is known for moisturizing dry skin and adding shine to dry hair, making it a popular choice for hair care products.
As we've already mentioned, olive oil does have benefits when consumed. So if your baby is 6 months or older and ready to taste test solid foods, it's OK to add some to their pureed carrots. Allergies to olive oil are rare, but as with all things, try just a tiny bit first to see if your baby likes it.
Make sure you only use extra-virgin olive oil (EVOO). Extra-virgin olive oil is the purest form and isn't made with chemicals. It also has more nutrients than other kinds of olive oil.
If you sometimes use olive oil on your baby's skin and hair, remember to also always use extra-virgin olive oil. Try mixing olive oil with other natural oils, or using other oils alone.
If you'd like to stick to natural, there are several natural oils that are safe for your baby's skin and yours, like:
Virgin coconut oil. This is rich in the fatty acid monolaurin, which moisturizes and gets rid of bacteria that's common in skin with eczema.
Jojoba oil. This is a safe moisturizer that doesn't thin the skin.
Borage seed oil. This is another safe moisturizer that won't irritate the skin.
Not all natural oils are made equal — especially when used on the skin. Olive oil is definitely good for your insides, but not for the outside for you and your baby.
Stick to natural oils that have been proven to be healthy for the skin even if you or your baby have dry, irritated skin — and especially if you have eczema.
Here's how to safely massage your baby's smooth, velvety skin with natural oil:
Add a spoonful of virgin coconut oil into a small, shallow bowl (one that you can easily dip your fingers into).
Microwave the coconut oil for about 10 to 15 seconds. It should be slightly warm and softly melted, but not fully melted to a liquid.
Wash your hands carefully with warm water and soap.
Test the temperature of the coconut oil by dipping your finger into it and rubbing some onto the inside or your wrist. The oil should be slightly warm and turn into a liquid as you spread it on the skin.
Make sure you are in a warm room. Undress your baby and lay them down on a soft surface so they're facing you. You can use a thick towel or blanket to cushion them.
Rub your hands together to warm them up. If you have dry or rough hands, moisturize your hands to soften them.
Tell your baby it's massage time. Give them a tickle to warm them up.
Place a small amount of coconut oil onto your fingers and palm and rub your hands together.
Beginning at the stomach and chest area, slowly massage, stroke, and knead your baby's skin.
Spend about 30 seconds to a minute on each area before moving on to the next.
Continue massaging your baby's shoulders, arms, neck, legs, and feet.
Turn your baby onto their tummy and repeat the massage on their back.
Talk to your baby or sing a lullaby to keep them calm during the massage.
If doing this as part of a bedtime ritual, cross your fingers that by the end, sleepiness is taking over.
Selecting the right oil for your baby's hair is an important decision. You want an oil that is both gentle and nourishing, yet strong enough to give it a healthy shine. There are many oils available for use on your baby's hair, but coconut oil and olive oil are two of the most popular. Olive oil is a traditional moisturizer and great for naturally conditioning the hair. Coconut oil absorbs fast and leaves no residue, which is an excellent alternative to lotion for baby's delicate skin.