Aubree Jane
The combination of trendy Aubree with traditional Jane makes for a perfect pairing.
Brielle Amaya
Brielle is one of those rare names that sounds ultra-feminine without any "a"s. Feel free to pair it with an "a" heavy middle name like Amaya.
Unique Baby Names for Girls, Boys, and UnisexPlay Video
Charlotte Rain
Classic and sweet Charlotte goes well with a short, slightly edgy middle name like Rain.
Daelyn Juliet
Daelyn is an almost-unknown girl's name that goes well with tons of middle names. Pick something with 1 or 3 syllables for the best match. Jane or Juliet are both great options.
Everleigh Rose
Both spellings of Everly/Everleigh are predicted to be huge in 2019. The name is even more beautiful next to gorgeous, single-syllable Rose.
Fallyn Carina
If you love different girl's names that lean toward gender-neutral, Fallyn is an excellent choice. I always recommend pairing a unisex name with something feminine, like Carina.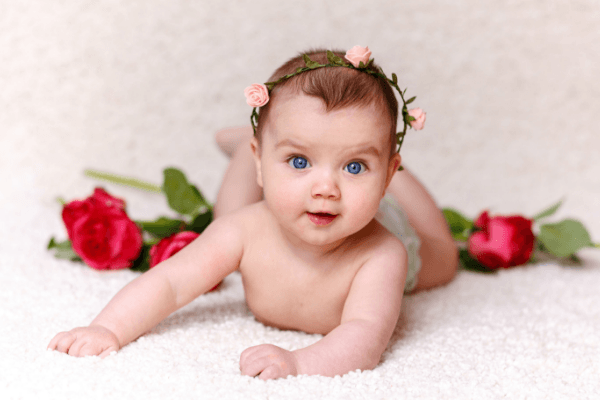 Gianna Faith
A lovely Italian girl name, Gianna goes great with almost any short middle name, including Faith.
Harper Isabelle
Doesn't this combination just have the perfect ring to it? Harper is a little edgy and cool, Isabelle is flowy and pretty.
Ilaria Joy
The unique name Ilaria is bordering on being a little harsh-sounding, so be sure to balance it out with a soft and simple middle name like Joy.
Joelle Sophia
Names ending in -elle pair perfectly with names ending in -a, making Joelle Sophia a lovely choice.
Kinsley Ayanna
Both names have a modern, trendy sound to them but the flow of Kinsley works well with the more choppy Ayanna.
London Amalia
If you're looking for a highly glamorous name, I couldn't dream up a better choice than this!
Mila Vivienne
Equal parts sweet and classy, Mila Vivienne has a modern yet timeless appeal.
Nora June
This name combination conveys the image of a girl who is smart and down to earth.
Oaklynn Jae
Super cool and trendy Oaklynn is best complimented with a short and simple middle name like Jae.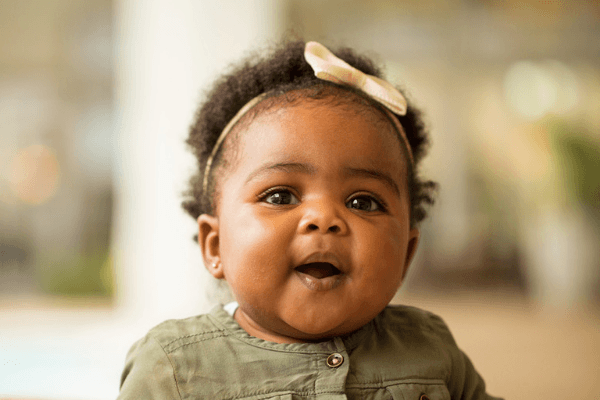 Presley May
Pretty with a vintage feel, Presley pairs well with the slightly southern May.
Quinn Milena
Unisex names like Quinn are beautiful when combined with a feminine middle name like Milena.
Ryleigh Paige
Cute Ryleigh (or other spellings Riley, Rylee, etc) flows wonderfully into soft-sounding Paige.
Skyla Grace
Pretty and sweet all around, Skyla stands out next to a soft and gentle middle name like Grace.
Teagan Rochelle
This adorable name will not date your child- it's equally likely to belong to a child born in the 1990s as it is 2019.
Una Louise
The short (but not short on style) three letter name Una is a solid choice with the vintage name Louise.
Violet Esme
If you're looking for a beautiful name pairing with a touch of whimsy, Violet Esme is a great bet.
Winona Claire
The perfect name for a girl with country charm, Winona Claire sounds like everyone's favorite girl next door.
Ximena Catherine
There is a beautiful contrast between fierce Ximena and regal Catherine.
Yasmine Clarisse
Slightly French-sounding, Yasmine pairs well with the matching middle "ee" sound in Clarisse.
Zuri Miranda
Want your daughter to be bold and different? A show stopping unique name like Zuri can go with almost anything, including a longer, strong choice like Miranda.
Parents Combination Name For Baby Girl
Arriving at a baby name – combination of father's and mother's names is a much-loved technique used by couples who have explored other venues for finding a satisfactory name but are left unimpressed in the end. By keeping what you love about both your names, you end up with a name that is unique and also does not alienate either parent! There are many cool tricks that can help you arrive at a combination of names of parents for babies.
TIP 1 – Separate the syllables of both names and try pairing them:
This is all the rage anyway, isn't it? Whether it's Virushka, Shamira, Saifeena, or Deepveer, we love putting syllables of two names together to come up with something catchy. Why not use it to arrive at a baby name combination from the parents' respective names too? The challenge here is that unlike Virushka and Deepveer, a baby's name is not just a Twitter hashtag and must have some meaning.

Let's look at an example.
Mom's name: Namrata
Dad's name: Kshitij

Parents' name combination for baby girl:

Akshita — Meaning wonderful
Namita — Meaning precious
Raksha — Meaning protection

Parents' name combination for baby boy can be:

Naksh — Meaning prosperity
Samrat — Meaning emperor
Amrit — Meaning nectar
Simple, isn't it?
TIP 2 – Add a meaningful prefix or a suffix to get a unique name
Try looking up prefixes or suffixes that will make a name relevant to your culture, religion, language or traditions. These can then be added to the combination of names of parents for babies to arrive at multiple unique alternatives.

Let's look at an example here too:
Mom's name: Anya
Dad's name: Amogh
Parents' name combination for baby boy:
Praghya — Meaning wisdom (Adding the Sanskrit prefix "Pra" to the syllables from parent names)
And if it gets too much, you always have the options to choose from 100+ Hindu baby names and Muslim names for baby to find that perfect name for your baby.
TIP 3 – Use last names meaningfully
Another recent trend while creating baby name combinations from parents' name is to use the mother's first and last names meaningfully. For too long, moms have felt left out of the baby's name altogether. Some tricks you can use to honour the mother and her family while putting together combination of parents' names for babies, include: For a baby boy, consider the mother's last name as the baby's first name. For example, if the mother's name is Meera Akash, her baby boy can be named Akash. For either gender, the mother's last name can be used as the baby's middle name. A celebrity example of this is famous director Sanjay Leela Bhansali.
And if you are still confused and looking for something, try out our Baby Name Generator tool. It provides you with different filters so that you can find the perfect name that you're looking for your baby.
Before you move on – remember, eventually your baby's name must be a name that both parents love and your baby grows up to like. So, use the tips mentioned above to derive a creative baby name combination from parents' names. We are sure you'll enjoy this little game and finally come up with something unusual, yet amazing
How Do I Name My Baby Girl
which girl names other parents are considering for their daughters and a predictor of future popularity and trends.
Unique Girl Names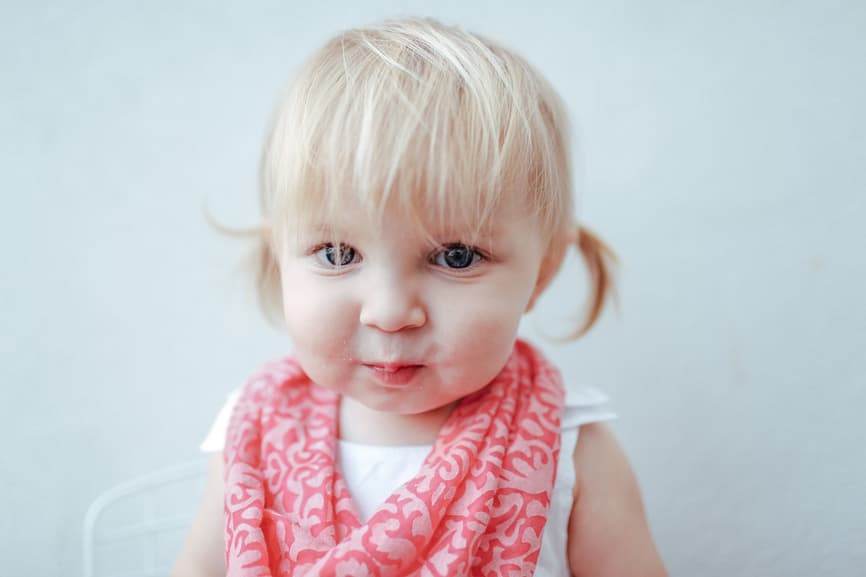 If you're looking for unique girl names, you have literally thousands of options. Some of the hottest categories include goddess names, nature inspired names, last names as first names, and word names. You'll find unique names for baby girls and boys all around Nameberry, but here are some of the cutest girl names that are also rare and unusual.