Your child's name could predict their personality, influencing how they look and are perceived by others and even determine their level of success. But it's not just other people's impressions you should care about.1 Studies show that kids' names may have a big impact on how they see themselves.2
0 seconds of 1 minute, 11 secondsVolume 90%
1:11
Moms Share Advice On Picking Your Baby's Name
Why It Matters
The name given to a child might influence everything from popularity to career choice. Here's what research says about how names influence people throughout their lives.
Impacts Test Scores and College Admission
Did you know test scores and college admission might depend on your child's placement in the alphabet? A study conducted by researchers in the Czech Republic found that students with last names that are towards the end of the alphabet tended to get higher test scores. Meanwhile, students whose last names were closer to the beginning of the alphabet were more likely to get admitted to competitive colleges.3
Influences Purchase Decisions
When a name falls near the end of the alphabet, the person is more likely to make impulse purchases. A study found that people with last names that are near the end of the alphabet are more likely to take advantage of promotional strategies like limited-time offers.4
Communicates Intelligence
Middle initials make a child sound smart. In one study, students were asked to rate authors based on their names.5 Authors with a middle initial received high marks but the one with the most initials, David F.P.R. Clark, received the best reviews overall. The authors of the study concluded that people who use middle initials are perceived as smarter and better performers than others.
Impacts School Behavior
Boys with girls' names are more likely to get suspended. For instance, a 2007 study found that boys with names that are commonly assigned to girls—like Sue—tend to misbehave more in middle school.6 The behavior problems also were associated with increased peer disciplinary problems and reduced peer test scores, indicating that their negative behavior disrupted the students around them.
Influences Geographical Choices
Research has shown that people tend to gravitate toward cities that resemble their name. For instance, a 2002 study found that people were disproportionately likely to live in places that sounded similar to their first or last names.7 People named Louis, for instance, are more likely to live in St. Louis.
Impacts Career Selection
The same study that found people might live in a city that sounds like their name suggested that they're also more likely to gravitate toward a career that reminds them of their name. For example, individuals named Dennis and Denise are overrepresented among dentists. A follow-up analysis in 2003 did not replicate those findings, however.8
Could Stunt Success
In 2007, a study found that people unconsciously desire name-resembling performance outcomes so much that they undermine their success at times.9 For example, baseball players whose name begins with K tend to strike out more than others. K is the letter used to signify a strikeout in the stats book. Meanwhile, students whose names begin with letters like C and D achieved lower grand point averages than students whose names begin with an A or B. This result was especially true if the students liked their initials.
Research on Unique Names
If you grew up in the early 1980s with a name like Jennifer or Michael, you know what it's like to have several kids in your class with the same name. Or, if you named your child Sophia or Jackson a few years ago, you probably know several other kids with the same name.
While there's nothing wrong with having a common name, some parents want their baby to have a special name. After all, individuals like Oprah and Madonna only need to go by their first name to know who they are. And many people wonder, did having a unique name help them stand out from the crowd?
Unique baby names are on the rise. A study published in Social Psychological and Personality Science confirmed that parents have been increasingly giving their children less common names since the 1990s.10
Jean Twenge, co-author of the study and author of The Narcissism Epidemic: Living in the Age of Entitlement, says, "Parents used to give their children common names so they would fit in and their names would be easy to pronounce and spell. Now, they give their child a unique name so their kid will stand out and be a star."
While standing out from the crowd may sound good on the surface, Twenge argues that it also may inspire kids to think they are extra special to the point that it becomes detrimental.
Twenge's co-author, W. Keith Campbell, says, "Unique names may have some benefits, such as creating a more individual identity, but they run the risk of promoting separateness, which is linked to narcissism."
There are some additional studies that indicate unique names could have potential drawbacks. Here's what the research reveals about people with unique names.
Viewed as Less Likable
A 2008 study found that people with unique names were viewed as less likable by their peers.11 They were also less likely to be hired for jobs. For this reason, some human resource professionals now leave off names when they're screening applicants.
Have Lower Status at Work
People with uncommon names are more likely to have a lower status at work. For instance, one study found that individuals with more common names were likely to have higher-status positions at work.12 The study also found that when people's names were difficult to pronounce, they were more likely to have lower-status positions.
Tend to Be in Trouble
People with unique names are more common among teens who get in trouble. For example, a study at Shippensburg University found that kids with less common names were more likely to engage in juvenile delinquency.13
The researchers acknowledge that uncommon names aren't likely to cause kids to commit crime, but there may be a correlation with the factors that increase the tendency toward juvenile delinquency, such as low socioeconomic status and disadvantaged home environment. They also suggest that kids with unpopular names may be treated differently by their peers, which may make it difficult for them to form relationships.
Things to Consider When Creating a Unique Name
Clearly, your child's name isn't something you should take lightly. It's important to put a lot of thought into what your child is going to be called. So, consider your child's name from all angles. No one wants to be surprised by the fact that their toddler's initials are B.A.D.—or worse yet, an inappropriate word.
Write down the name you're considering. Think about how others might pronounce the name or how it might sound when combined with a middle and last name. While running the name past other people may lead to some negative reactions that aren't helpful, like, "Oh I hate that name!" you might want to share the name with a few people to ensure you aren't overlooking something. Here are some additional things you'll want to review before landing on a name.
The length of the name and how many syllables it has.
How easy it is to spell.
How easy it is to pronounce.
Your child's initials.
The names of your other children.
Whether you want the name to be gender-neutral.
Your child's last name and how it sounds with the first.
Your child's middle name and how it all sounds together.
What your child's name rhymes with. (Other kids can be ruthless when it comes to nicknames like Fatty Patty).
Nicknames and what you want your child to be called.
Celebrity Examples
When it comes to unique baby names, celebrities don't disappoint. You might gain a little inspiration from familiarizing yourself with some of the names celebrities are giving to their kids. Here are just a few of the unique celebrity baby names we've heard over the years.
Luna Simone – Child of John Legend and Chrissy Teigen
Pilot Inspektor – Child of Jason Lee and Beth Riesgraf
Blue Ivy – Child of Jay-Z and Beyoncé
Exton – Child of Robert Downey, Jr., and Susan Downey
Seargeoh – Child of Sylvester Stallone and Sasha Czack
Bear Blu – Child of Christopher Jarecki and Alicia Silverstone
Sparrow James Midnight – Child of Joel Madden and Nicole Richie
Reign – Child of Scott Disick and Kourtney Kardashian
Rumer, Scout, and Tallulah – Children of Bruce Willis and Demi Moore
Stormi – Child of Kylie Jenner and Travis Scott
How to Create Your Baby's Unique Name
If you're feeling a bit stumped when it comes to naming your baby something original, there are many places you can turn to gain some ideas. Here are some strategies you can try.
Combine Two Names
Think about a couple of names that you like and find a way to combine them. Let's say your partner likes the name Liam and you're a fan of Teddy, you might find that Tiam or Lieddy have a nice ring to them.
You also might combine the names of two people you love. If your mother's name is Marilyn and your mother-in-law's name is Theresa, you might land on Tarilyn as a good name.
If you're stumped on how to combine two (or more) names, write them down. Seeing them written out may help you see your options a little clearer. There are also websites that will combine names for you. At the very least, a name combining program can give you some ideas of how several names can be combined into one.
Use a Last Name
Last names can be a rich source of name ideas. If you changed your last name when you got married, you might consider your maiden name—or a version of it for your child. But, it doesn't necessarily have to be your last name. Think about the last names of other relatives, friends, or even celebrities.
Gain Inspiration From Foreign Names
You might find that your baby's name doesn't necessarily need to be unique to the whole planet. Instead, you might be happy with a name that's uncommon in your language or in your region.
Look up baby names in other languages or foreign countries. You might decide to alter the pronunciation or you might want to change the spelling. But listening to names you're unfamiliar with is a great way to gain inspiration.
Use a Unique Spelling
You might decide the best way to add a bit of uniqueness to your child's name is by spelling a common name in an uncommon way. Emily can easily be spelled Emmalee, Emely, Emilee, or Emilie. Kaden could be spelled Caden, Caiden, Kaeden, Kaidan, or Kayden. So consider adding a little flair to your child's name by using a non-traditional spelling.
Pick an Object
You might gain some inspiration for a unique name by simply looking around at the objects in your home. Gwyneth Paltrow and Chris Martin, for example, may have found a little inspiration in the kitchen when they named their daughter Apple.
Look around at everyday objects in each room and see if anything seems to have a nice ring to it. Keep colors in mind too. For example, Adam Levine and Behati Prinsloo named one of their children Dusty Rose while Sting and Frances Tomelty named their child Fuschia.
Choose a Place
While Paris Hilton made the capital of France a popular name, you can still find plenty of places that make unique baby names. Bono and Ali Hewson named their child Memphis Eve.
Kanye West and Kim Kardashian West named one of their children Chicago. Another child is named North, as in North West. Consider naming your child after the place you grew up, the city where you fell in love, or any other place that sounds like it might make a great name.
Combination Name For Baby Girl With Meaning
Charlotte Rain
Classic and sweet Charlotte goes well with a short, slightly edgy middle name like Rain.
Daelyn Juliet
Daelyn is an almost-unknown girl's name that goes well with tons of middle names. Pick something with 1 or 3 syllables for the best match. Jane or Juliet are both great options.
Everleigh Rose
Both spellings of Everly/Everleigh are predicted to be huge in 2019. The name is even more beautiful next to gorgeous, single-syllable Rose.
Fallyn Carina
If you love different girl's names that lean toward gender-neutral, Fallyn is an excellent choice. I always recommend pairing a unisex name with something feminine, like Carina.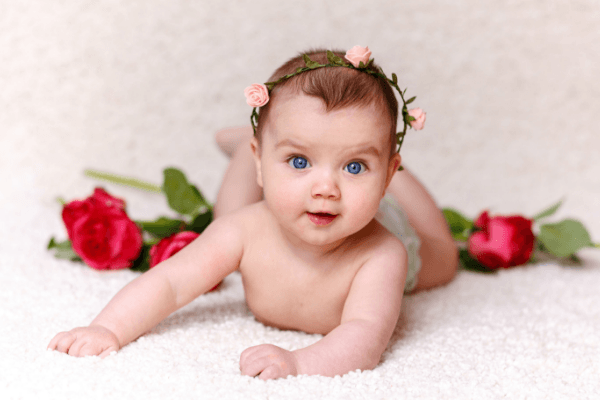 Gianna Faith
A lovely Italian girl name, Gianna goes great with almost any short middle name, including Faith.
Harper Isabelle
Doesn't this combination just have the perfect ring to it? Harper is a little edgy and cool, Isabelle is flowy and pretty.
Ilaria Joy
The unique name Ilaria is bordering on being a little harsh-sounding, so be sure to balance it out with a soft and simple middle name like Joy.
Joelle Sophia
Names ending in -elle pair perfectly with names ending in -a, making Joelle Sophia a lovely choice.
Kinsley Ayanna
Both names have a modern, trendy sound to them but the flow of Kinsley works well with the more choppy Ayanna.
London Amalia
If you're looking for a highly glamorous name, I couldn't dream up a better choice than this!
Mila Vivienne
Equal parts sweet and classy, Mila Vivienne has a modern yet timeless appeal.
Nora June
This name combination conveys the image of a girl who is smart and down to earth.
Oaklynn Jae
Super cool and trendy Oaklynn is best complimented with a short and simple middle name like Jae.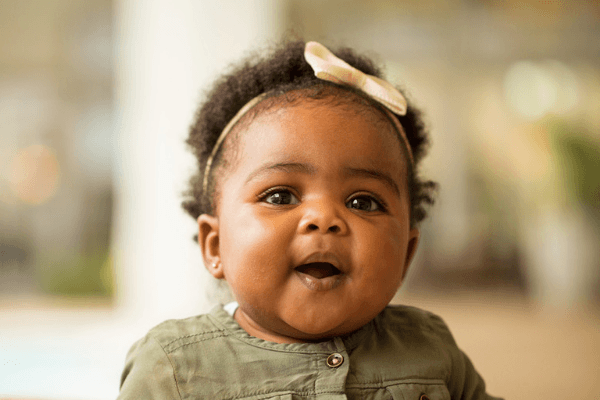 Presley May
Pretty with a vintage feel, Presley pairs well with the slightly southern May.
Quinn Milena
Unisex names like Quinn are beautiful when combined with a feminine middle name like Milena.
Ryleigh Paige
Cute Ryleigh (or other spellings Riley, Rylee, etc) flows wonderfully into soft-sounding Paige.
Skyla Grace
Pretty and sweet all around, Skyla stands out next to a soft and gentle middle name like Grace.
Teagan Rochelle
This adorable name will not date your child- it's equally likely to belong to a child born in the 1990s as it is 2019.
Una Louise
The short (but not short on style) three letter name Una is a solid choice with the vintage name Louise.
Violet Esme
If you're looking for a beautiful name pairing with a touch of whimsy, Violet Esme is a great bet.
Winona Claire
The perfect name for a girl with country charm, Winona Claire sounds like everyone's favorite girl next door.
Ximena Catherine
There is a beautiful contrast between fierce Ximena and regal Catherine.
Yasmine Clarisse
Slightly French-sounding, Yasmine pairs well with the matching middle "ee" sound in Clarisse.
Zuri Miranda
Want your daughter to be bold and different? A show stopping unique name like Zuri can go with almost anything, including a longer, strong choice like Miranda.
Unique Combination Names For Baby Boy
These name combinations are truly unique and beautiful just like your baby boy.
Some of these names below have multiple cute combinations with other names.
Boy name combinations with A
Aaron Declan
Adam Lucas
Adam Weston
Adrian Mackenzie
Adrien Oliver
Aidan Mark
Aiden Wesley
Albert Carmichael
Alden Blake
Alexander Aiden
Alex Christopher
Alexander Nicholas
Andrew Lucas
Archer Christian
Archer Julien
Archie Connor
Arrow Roman
Asher Colt
Asher James
Asher Roman
Ashton Ace
Ashton Blake
Atticus Finch
August Lee
Ayden Javon
Axel Donovan
Axel Parker
Axel Wyatt
Boy name combinations with B
Barrett Logan
Baxter Thomas
Beau Bennett
Beau Colton
Benjamin Chase
Benjamin Kelvin
Benjamin Scott
Benjamin Wade
Bennett Oliver
Benson Augustus
Bentley Francis
Bentley Rhys
Blake Dawson
Bo Thomas
Bodhi Marshall
Bodhi Mitchell
Bradley Leon
Brandon Milo
Brandon Oliver
Brantley Cooper
Brayden Caleb
Brayson Garrett
Braxton Alexander
Broderick Gregory
Brody Isaac
Brooks Chandler
Bryce Mitchell
Bryden Hayes
Bryson Emmett
This might also be interesting:
– Unique names for boys
– Strong and masculine boy names
– One syllable unisex names
– Baby names from A-Z
Boy name combinations with C
Caden Elmer
Caden Tyler
Callahan Fox
Caleb Archer
Caleb Harrison
Calvin Harper
Calvin Louis
Cameron Jean
Canyon Elijah
Carter Cole
Carter Ezra
Carter James
Cayden Hunter
Charles Louis
Chester Adam
Collin Bradley
Colt Bennett
Colt Harrison
Colton Eliot
Connor Mason
Cooper Jayden
Cullen Wyatt
Boy name combinations with D
Dakota Sawyer
Daniel Brent
Daniel Carter
Daniel Nolan
Damian Hudson
Damon Francis
Darren Taylor
Darren Thomas
David John
David Thomas
David Wayne
Declan Emerson
Declan Gabriel
Derrick Presley
Desmond Clive
Dominic Everett
Boy name combinations with E
Edward Micah
Eli Aden
Elias John
Elija Thomas
Elliot Carl
Elliot Jack
Elroy Jackson
Emerick Leon
Emil Paul
Emmett Gray
Eric Franklin
Eric Jacob
Ethan Troy
Ethan Tanner
Everett Charles
Everett Paul
Ezra Fitzgerald
Ezra Lamar
Boy name combinations with F
Felix Alexander
Felix Dorian
Felix Jensen
Finn Lucas
Finn Patrick
Franklin Kent
Franklin Thomas
Frederick Garrison
Boy name combinations with G
Gabriel Irving
Garret Xavier
Garrison Abel
Gavin Luke
Gavin Michael
Gavin Mitchell
George Lucas
George Robert
Gideon Lewis
Graham Otto
Grant David
Grayson Ian
Grayson Noah
Greyson Flynn
Griffin Carl
Griffin Taylor
Gunnar Jackson
Boy name combinations with H
Harold John
Harrison Henry
Harrison Lane
Harvey Clyde
Harvey Randall
Henry Albert
Henry Ben
Holden Flynn
Hunter Easton
Boy name combinations with I
Ian Alexander
Ian Cooper
Ian Lane
Isaac Hayden
Ivan Christopher
Boy name combinations with J
Jack Logan
Jackson Timothy
Jacob Franklin
Jacob Tyler
James Anthony
James Dylan
James Holden
James Mason
James Tyler
Jamison Grey
Jared Odin
Jason Brett
Jasper Brian
Jasper Elijah
Jayce Andrew
Jayden Jordan
Jayden Tyler
Jeremy Preston
Jimmy Curtis
John Franklin
John Matthew
Julian Carter
Jonah Reed
Josiah Graham
Justin Ray
Jax Wilson
Jaxson Amaru
Boy name combinations with K
Kaden Bowie
Kaden James
Kayden Hart
Kevin James
Kevin Stuart
Kingston Ellis
Knox Cooper
Korben Thomas
Korbin Wade
This might also be interesting:
– Most popular baby names
– Anime girl names
– Gender neutral names
– Floral names for girls
Boy name combinations with L
Landon Kyrie
Landon Nash
Lennox Dylan
Leo Hudson
Leo Rory
Levi James
Levi Spencer
Liam Blake
Liam Ellis
Liam Kennedy
Liam Zane
Logan Otis
Logan Parker
Logan West
Luke Brian
Boy name combinations with M
Maddox Nolan
Malcolm Kyler
Marc Anthony
Marc Thomas
Mark Gunner
Mason Grant
Mason Knox
Matthew Peter
Maverick Eden
Maxwell Alan
Mickey Brian
Miles Oliver
Milo Jasper
Milo Vincent
Myles Tobias
Michael James
Boy name combinations with N
Nash Gunner
Nate Arden
Nate Thomas
Neil Cedric
Neil Patrick
Nicolas James
Nicolas Trenton
Noah Peter
Noah Emerson
Nolan Khan
Boy name combinations with O
Oliver Adam
Oliver Blake
Oliver James
Oliver Reid
Oliver William
Omar Dylan
Oscar Callan
Otis Grey
Owen Christopher
Owen Flint
Owen Thomas
Boy name combinations with P
Parker Bradley
Parker Juden
Patrick Simon
Paul Thomas
Paxton Samuel
Perry Jackson
Peter Jackson
Peter James
Pierson Brody
Preston Drake
Preston Derek
Preston Perry
Boy name combinations with R
Radley Tylor
Randall James
Randall Pierson
Reese Wilson
River Wilder
Robert Jensen
Robert Michael
Rowan Arlo
Rowan Charles
Ryan Kendel
Ryder Wells
Ryker James
Ryker Griffin
Boy name combinations with S
Sebastian Wade
Seth Alden
Seth Wade
Simon Carter
Simon Parker
Spencer Allen
Spencer Hudson
Spencer Stone
Stefan Gerard
Boy name combinations with T
Thomas Carter
Thomas John
Theo Liam
Theodore Grayson
Timothy Joel
Tom Sawyer
Trevor Edward
Tristan Pryce
Tucker Grant
Tyler Grayson
Tyler John
Tyler Levi
Boy name combinations with V
Valerian Brandon
Vallan Morris
Victor Adam
Victor Burke
Vincent Clancy
Vincent Leo
Boy name combinations with W
Warren Bailey
Wayne Jackson
Wesley Silas
Wesley Tyler
Weston Clyde
William Adam
William Avery
William Michael
William Thomas
Winston Theodore
Wyatt Joel
Wyatt Johnson
Wyatt Thatcher
Boy name combinations with Z
Zachary John
Zachary Robert
Zander Avery
Zander James
Zane Anthony
Zion Adam
Zion Fletcher
I hope this list gave you a good idea for a boy first and middle name combination that works with your last name.