Perfectly paired first and middle baby boy name combinations:
Abram Joel
Both names have a vintage appeal that hold up over time. The combination of a two-syllable name followed by one-syllable name tends to work well.
Brecken James
Brecken is one of those names that is trendy and modern, but sounds familiar because the style is similar to many other popular names. It sounds a little choppy, so I love it with something soft and simple like James.
Camden Gage
If you're looking for a lovely preppy boy name pair, this is it! Be sure to put some baby Oxfords
on your registry for little Camden Gage.
Declan Oliver
Both of these names are climbing the charts, so if you're looking for an up-to-date popular name, Declan Oliver is a great option. It has a bit of British charm to it if you'd like to pay homage to England with your son's name.
Elias Graham
Handsome, cool, and smart is the image that comes to mind from Elias Graham.
Fabian Lorenzo
Expecting a little Italian stallion? Fabian Lorenzo is an adorable name he can grow into. The names work well together without having the ending "o" sound in both names, which is overdoing it just a tad.
Grady Ryan
For the All-American boy next door, Grady and Ryan are a perfect pairing.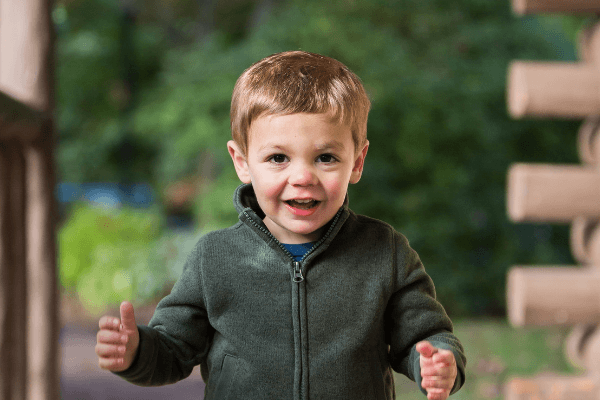 Holden Anthony
Holden is a familiar but underused name choice. Pair it with a middle name that is more common, like Anthony, or a name you love from your family tree.
Isaiah Michael
The vowels in these two names make them fit together like a glove. Isaiah Michael sounds like the name of a boy who is sweet and sensitive.
Julian Alexander
If you like traditional names with a little twist, Julian Alexander is a beautiful choice. It feels like an updated version of the uber-common John Alexanders of our generation.
Kasen Jeremiah
If you like the overdone "-ayden" names like Kayden, but don't want to be part of the trend, Kasen is a gorgeous alternative. I like it paired with the long and flowy Jeremiah.
Lincoln Caldwell
Maybe he'll be a business owner, maybe he'll be president. Lincoln Caldwell is the name of a kid who's going places!
Mason Benedict
This name combo has a bit of a bad-boy edge to it. Mason is a trendy name right now, but so irresistable. Benedict is less common with a similar style and feel.
Noah Christopher
This is a "safe" name choice due to its wide appeal. It is equally as cute for a little boy as it is handsome for a grown man.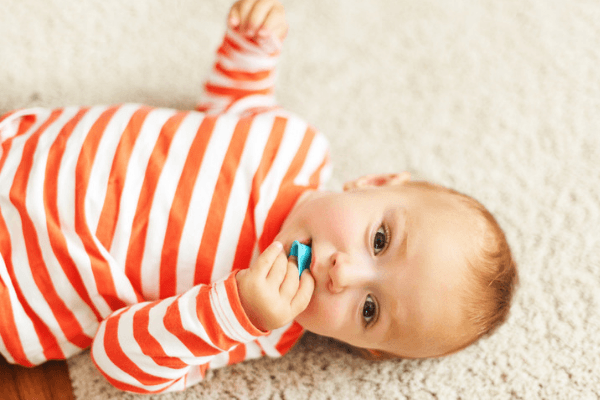 Orion Maxwell
This name rides the line between smart and nerdy in the best way possible. It is eccentric in an attractive way that will definitely help your little one stand out.
Paxton Elijah
Paxton Elijah is an all-around "good kid" name choice. It has a sweet and slightly sporty feel to it and strikes a good balance between common but not too popular.
Quincy Raymond
A name with historical depth, Quincy pairs well with something masculine and traditional like Raymond.
Rhett Levi
Perfect for the boy who's a little bit country! Rhett Levi is a great combination that's rustic, masculine, and handsome.
Spear Augustus
Stand out from the crowd with this unique baby name. Spear is solid and sharp, Augustus is classic and smart. Together they make a name that is different without being too weird or difficult.
Titan Marshall
Strong and masculine Titan pairs well with the soft "all" in Marshall.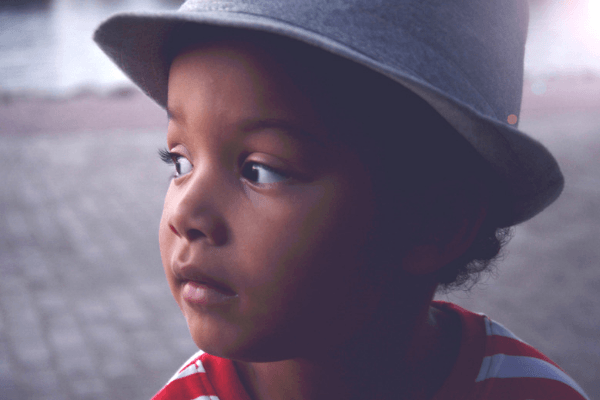 Uriah Marcus
Uriah is a soft sounding name with its lack of hard consonants, but with a different, cool edge to it. It goes great with almost anything but I love it with a masculine name ending in "s" or "n", like Marcus or Martin.
Vinn Alessandro
Another handsome Italian name choice, Vinn is solid and strong which compliments the longer, more melodic Alessandro.
Wyatt Graham
Wyatt has a bit of a Southern feel without being overly country. Pair it with a softer sounding middle name like Graham.
Xander Eli
How adorable is little Xander Eli? It comes across as likable, friendly, and a little bit quirky. Eli also happens to be on my list short but sweet three letter names.
Yuri Samuel
The multi-lingual name Yuri is best known for its Russian roots- it's the Russian form of the name George. But Yuri is also found in Greek, Hebrew, and Japanese. It goes great with familiar, friendly Samuel.
Zane Isaac
Zane is already too cool for school. Pair "trendy cool" with "classic cool" by going with the middle name Isaac.
How Do You Combine Baby Names
TRUE POPULARITY
---
Combo Name For Baby Girl
Gorgeous first and middle name combinations for girls (A-E)
Ainsley Sloane
It's fun to combine neutral names like Sloane with something more feminine like Ainsley!
Alexis Raina
Queen Alexis? What a perfect regal name for your sweet girl.
Alice Emery
Emery means "brave" and is the cutest addition to Alice for an unusual twist on a classic name.
https://54f83e25a885c5f8b649af0ddd70769a.safeframe.googlesyndication.com/safeframe/1-0-38/html/container.htmlAnnika Brielle
Such a unique combination that rolls right off the tongue. Annika means "grace" and is such a pretty baby girl name with the cutest nicknames too. Some options to consider may be Annie, Nikki, and Nika.
Anya Rose
This baby girl name combo is short, sweet & perfect.
Aria Eloise
Aria and Eloise each hold their own in this unique girl name combo.
Ariette Sky
Another beautiful name you don't hear all the time!
Aurora Mae
Longer names like Aurora tend to flow exceptionally well with shorter middle names like Mae. Rory Mae? Too cute.
Brenna Avery
Try balancing names that end in -a with names that end in -y -e or -ie for a pretty combination like Brenna Avery.
Celestina Pearl
Feminine, classic and oh so beautiful!
Celeste Neve
Meaning "heavenly" and "snowy", this is a pretty first and middle name combination.
Charlie June
Combine these two trending names for a winner!
Cleo Emmeline
Longer middle names can beautifully balance shorter first names (& vice versa!). Cleo Emmeline has a pretty ring to it.
Daisy Maeve
This name was high on my list of potential options until my hubby vetoed it because it's too close to his sister's name… Sad. It's too cute!
Danica Blair
Strong yet feminine, this is a powerhouse combo!
Dakota Verity
Dakota means "friend" and Verity means "true". I love that this name means true friend, how sweet is that?!
Daphne Adele
A powerful 4 syllable combination name for girls.
Delilah May
This name conjures up an image of a cute little pig tailed girl running through a field of flowers. It has a very nature-y feel to me and is just so sweet.
Demi Annabel
Another modern & classic combination name!
Dottie Grace
A beautiful, more traditional name for your little girl. Dottie means "gift from God" and babies are certainly precious gifts!
Eliza Caroline
Classic and pretty with tons of cute nickname options like Elle, Eli, Lizzy, Liz, and Liza.
Ella Ryan
I love pairing feminine names with something more unisex. Ella Ryan is short, sweet and adorable!
Elsa Olivia
Olivia has become super popular in recent years. It also makes a pretty middle name if you are hoping to choose a less popular first name.
Emilia Joy
Emilia is another name with incredible nickname potential. Some options to consider are Em, Emmy, Mila and Millie.
Emma Adelaide
Emma is a classic, beautiful name that can be paired with a more unique middle name like Adelaide.
Evelyn Sophie
Evie is just the cutest little girl name, isn't it?
Beautiful Baby Girl Name Combinations (F-L)
Farrah Ivy
Farrah Ivy has a nice flow to it. It's unique without being too out of the box.
Finley Jade
Jade is one of my favorite middle names. It goes with so many pretty first name options like Finley!
Fiona Britt
A powerful and strong combination name for a little girl.
Freya Pearl
Unique and feminine I think! It's a rather regal name too with Freya meaning "noble woman" and Pearl representing the beautiful gemstone.
Gabrielle Bee
Gabby is just the cutest nickname for a little girl don't you think?
Gemma Paige
Gemma is becoming quite the popular choice. It really is a pretty name.
Gianna Blake
Blake is a cute neutral baby name to pair with Gianna!
Giselle Esme
Giselle is another gorgeous girl name with amazing nickname potential. Gigi, Elle, Ellie, Zell and Zellie are a few favorites.
Goldie Lynn
Old-fashioned yet completely adorable, Goldie Lynn is a sweet baby girl name!
Greta Lillian
Greta is a sophisticated classic name that pairs well with both vintage and modern names.
Hadley Lane
Hadley is climbing in popularity (since 2010) but hasn't quite reached the top 100 (yet).
Halle Bryn
A short & sweet combo for a little girl.
Harper Vivien
Harper is an adorable neutral name!
Haven Rae
How sweet is this girly combo? Haven is a pretty girls name that means "safe place".
Hazel Ayla
Hazel has become quite the popular name the last few years so keep that in mind if you are looking for something a little more unique.
Ingrid Leigh
Pairing a more common middle name like Leigh with something more unique like Ingrid is super fun and cute!
Isabelle Skye
Skye is a fun, earthy middle name for girls.
Isla Rayne
Unique and cute together, aren't they?
Joelle Shae
Choosing more neutral middle names can be so much fun!
Josie Elizabeth
Who said you can't use a nickname as a first name? This trend is gaining in popularity with names like Evie & Penny too!
Juliet Blythe
Blythe means "cheerful" and who isn't hoping for a cheerful little girl?
Juniper Sage
Little Junie. So very cute!
Kalina Lily
Kalina has some fun nicknames too: kali, kylie, lina, and kiki to namea few!
Karissa Elodie
A less common but still very beautiful option for a girls name.
Keira Ellery
A unique combo, what do you think?
Kenna Addison
For a longer middle name it flows right off the tongue and sounds very pretty together.
Kensington Rose
Rose balances out the longer name Kensington perfectly.
Kinley Blair
A little "warrior" girl!
Lavender Hope
Boho names, anyone?
Libby Emerald
You can totally use traditional nicknames as complete given names!
Lola Clementine
Lola is quite popular across the world. It's a gorgeous short girl name indeed.
Luna Claire
Luna meaning "moon" and Claire meaning "clear" or "bright", this is a beautiful celestial name.
Lydia Arabelle
Arabelle means "prayerful" and Lydia is another classic, timeless name.
Favorite Girl Name Combinations (M-Z)
Mackenzie Opal
Madison Hope
Maisie Jean
Marcella Aspen
Margo Olive
Matilda Bea
Mia Emerson
Nellie Beth
Nora Reanne
Nova Rosalee
Olivia Maeve
Penelope Kate
Peyton Nova
Pippa Arlow
Poppy Noelle
Priscilla Ember
Quinn Lila
Quincy Grace
Reagan Lily
Riley Belle
Rosie Carmella
Ruby Annette
Ruthie Rae
Sadie Willow
Scarlett Jade
Scottie Indigo
Shiloh Sol
Sienna Hazel
Simone Marie
Skylar Brianne
Sofiya Clover
Spencer Kadence
Stella June
Sutton Raine
Teagan Pippa
Tessie Faith
Victoria April
Viola Pepper
Waverly June
Willa Mackenzie
Willow Eve
Xyla Kay
Zadie Anne
Zinnia Jane
Zoey Iris