Be it football or air planes, blue or pink, alphabets or numbers, a plethora of choices are available to the modern baby. Baby boy bedding sets may still stick to the conventional blue at times, but a look below will give you a few pictures that inspire wholesome living at birth.
Introducing animals, numbers in bright colors helps in perceiving the otherwise boring information, quickly. No wonder baby girl bedding sets are adorned with characters that tickle the senses.
Take a look below.
Baby Girl Comforter Sets For Cribs
Decorating, planning and designing a nursery are wonderful ways in which you can prepare for the arrival of your little princess. There is nothing more delightful than watching those bright little eyes survey their room for the very first time and if they are indeed old enough, then giggle with joy before exploring and often ripping out things in their own cute little way. One of the most important parts of a kid's bedroom is the crib itself and since they do spend plenty of time sleeping, it would be apt to pay extra attention to their bedding.
Baby bedding sets for girls come in a grand array of options and the modern trend is to create designs in simple geometric shapes that are sleek, stylish and contemporary so as to ensure that they blend in with the rest of the house.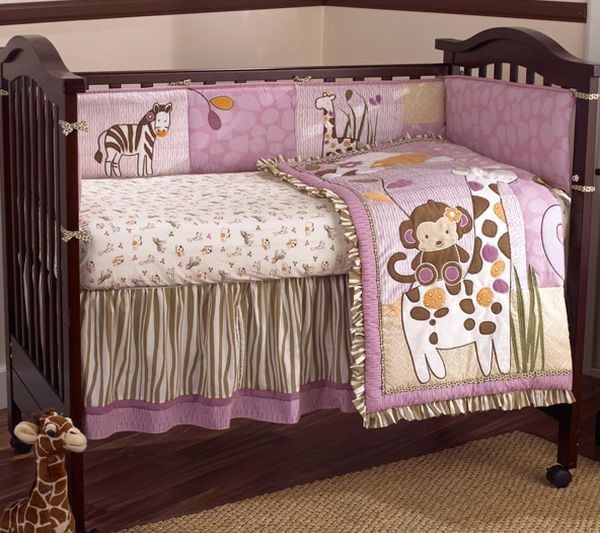 ADVERTISEMENT
But we have gone the classic way to give you 25 truly 'girl' designs and not simply unisex bedding set ideas that work well for both boys and girls. Take a dive in to check them out-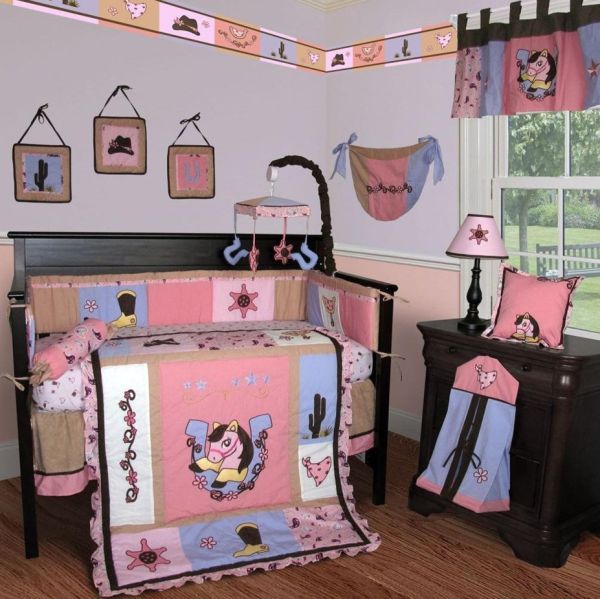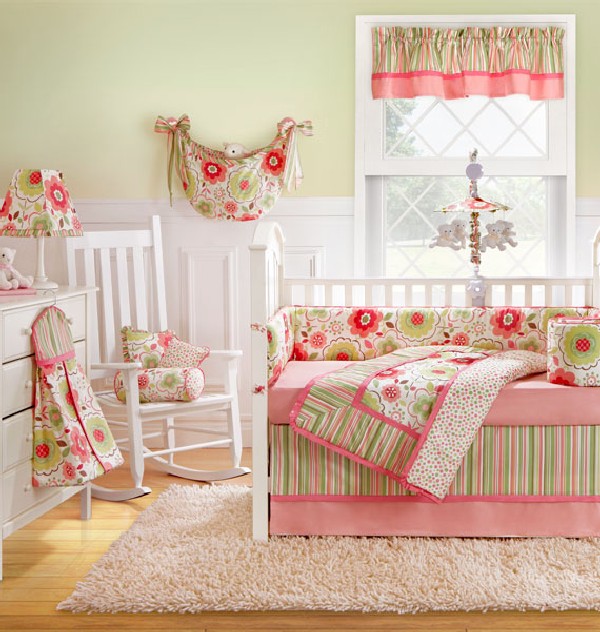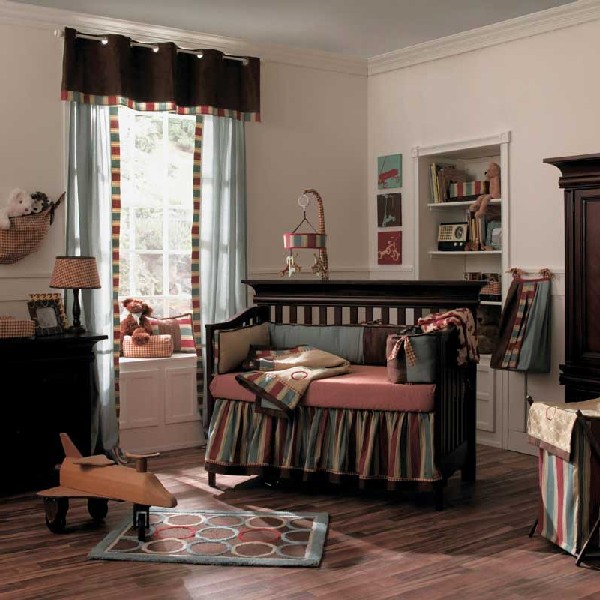 MORE INSPIRATIONMesh Cabinetry Is The New Kitchen Trend And We Are Here For It
ADVERTISEMENT
ADVERTISEMENT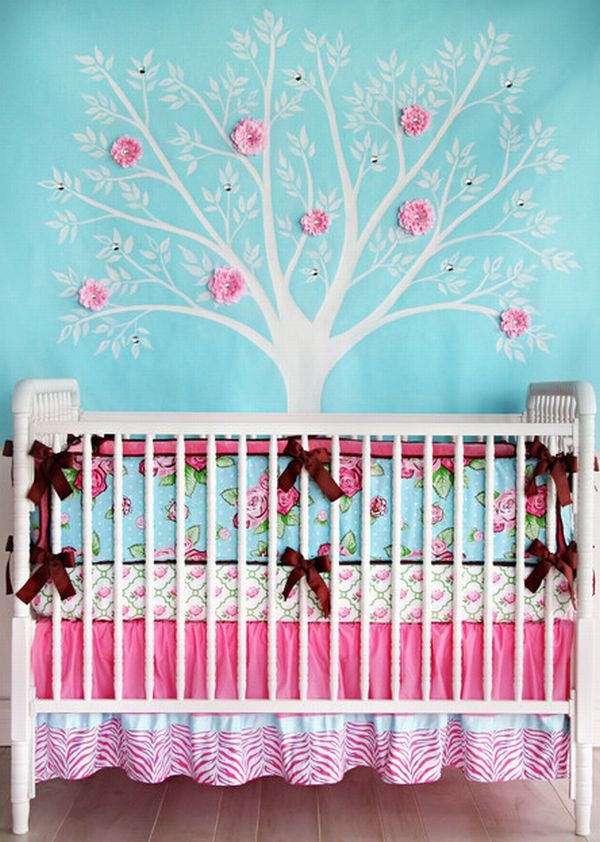 by Artisticsensations.com LLC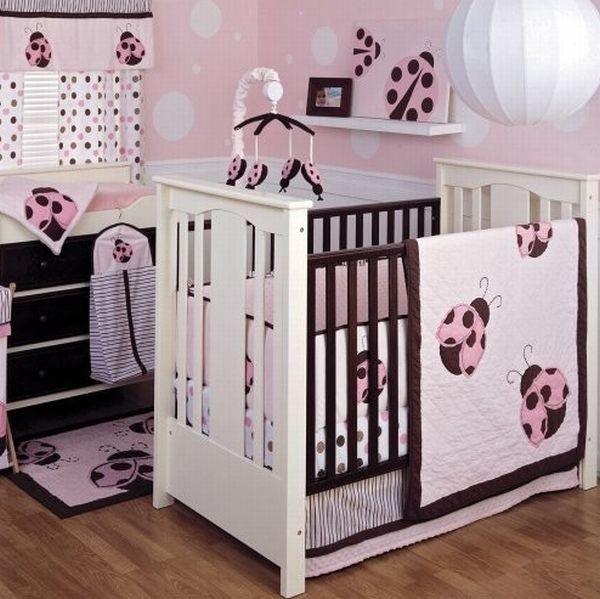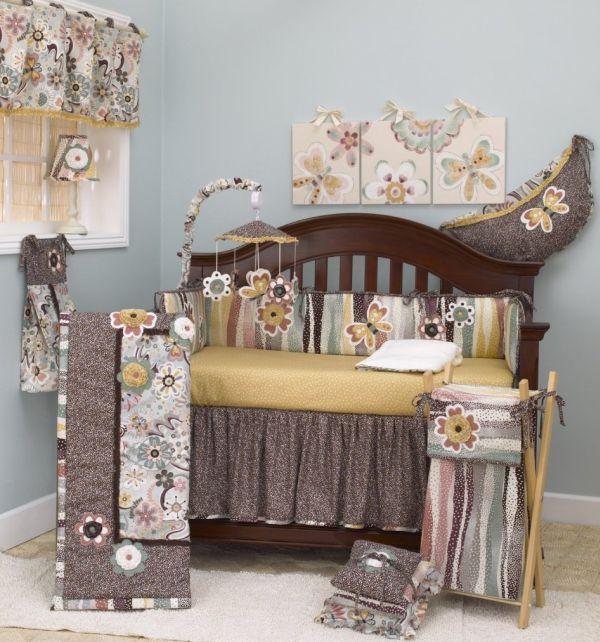 ADVERTISEMENT
Aesthetics mixed with Ergonomics
The most important thing to remember when you are picking up a bedding set for your little girl is the comfort aspect of it all. While looks, color, themes and patterns are still important it is best to pick high quality fabric that is easy on the kid's skin, which is particularly sensitive. Make sure there is enough cushioning as jumping around is most likely their favorite part time and by ensuring that there are sufficient number of layers for padding, you make the crib safe for your baby girl.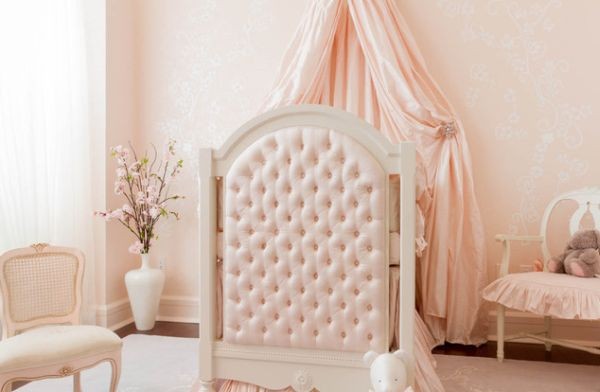 by Zoya B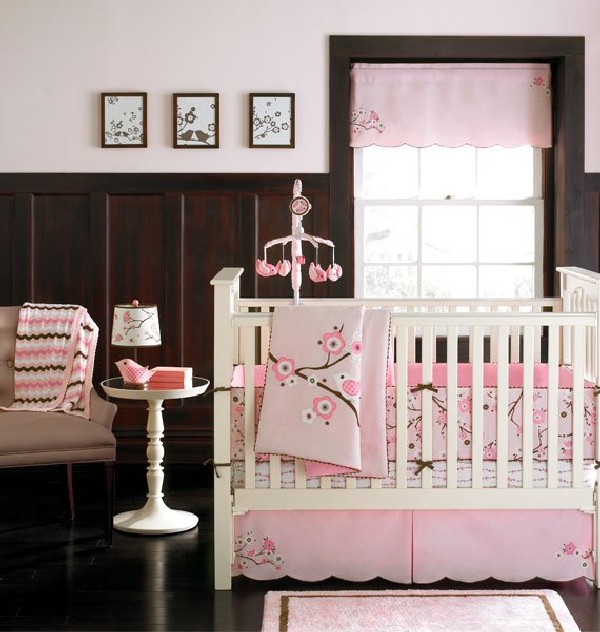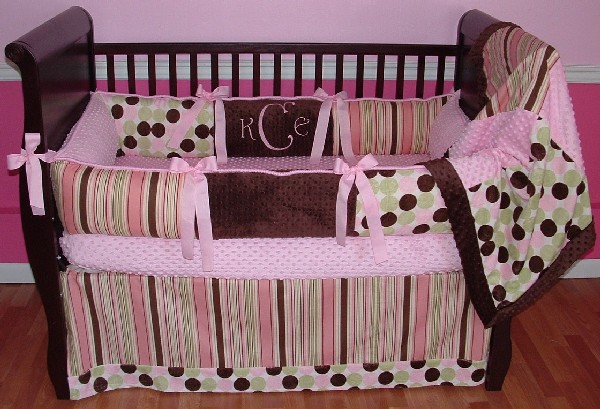 ADVERTISEMENT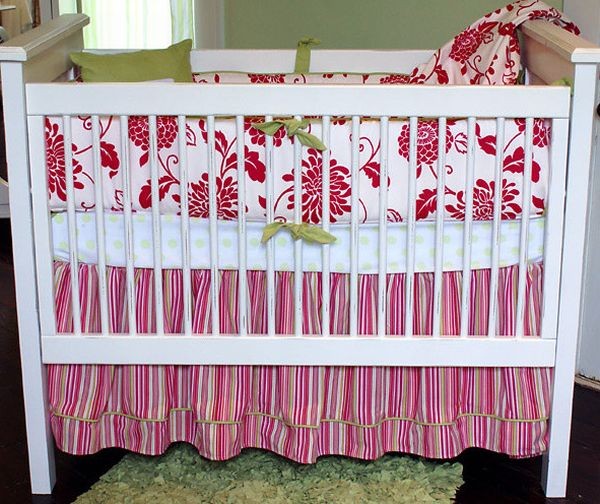 by Dimplesanddandelions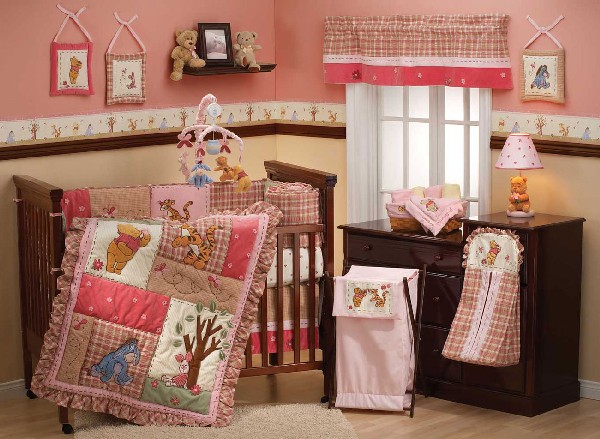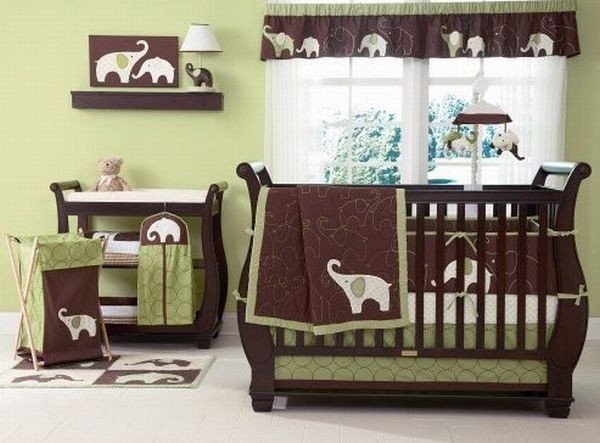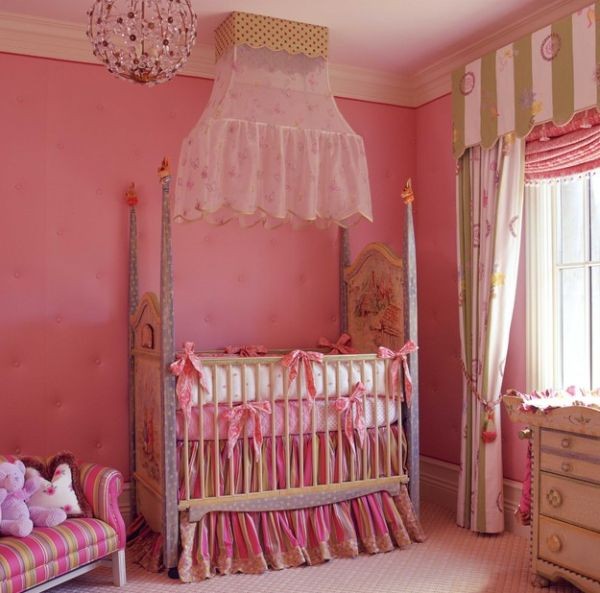 by Wendi Young Design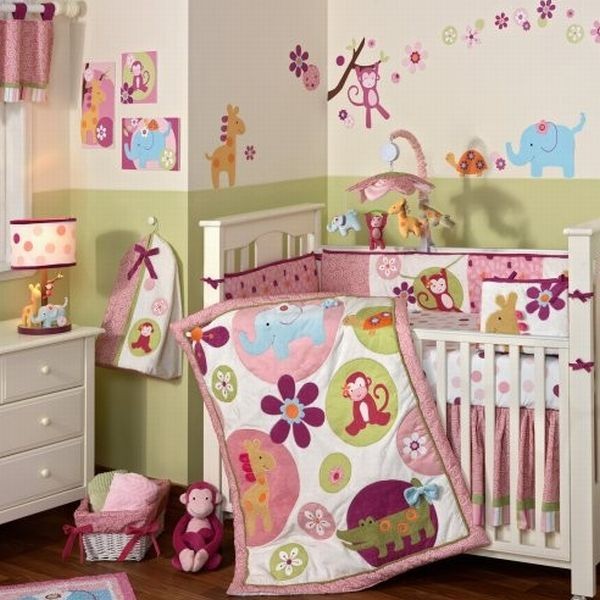 by Hayneedle
Colors, Themes and Patterns
Kids do recognize various colors and patterns from a very young age and they can definitely make out the difference between the darker shades from the lighter ones. If your room theme is skewed towards simple and neutral colors, then it is best to pick bedding and décor that is dark and is in solid colors. Whether you are employing vintage designs, modern patterns or bedding inspired by famous Disney characters of animal patterns, it is best to include wide array of colors in a subtle fashion.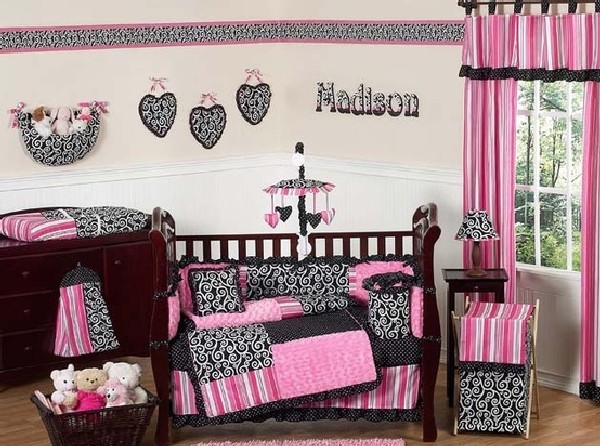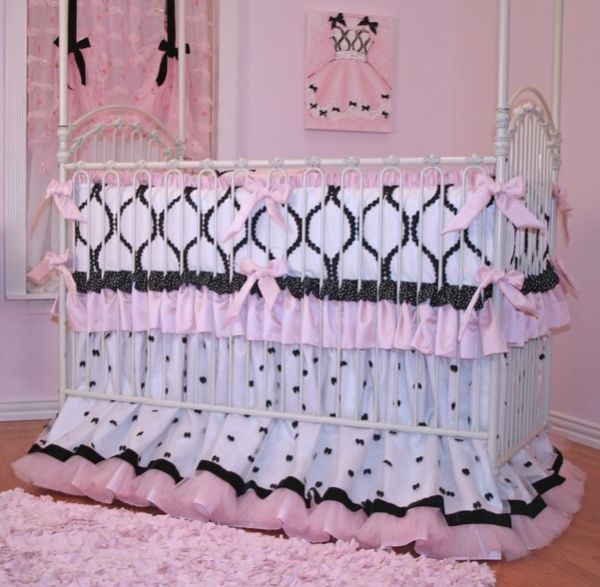 by Jack and Jill Interiors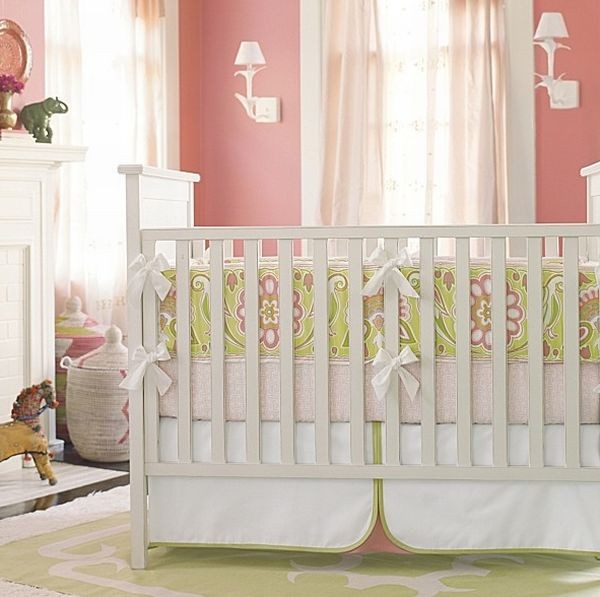 by Serena & Lily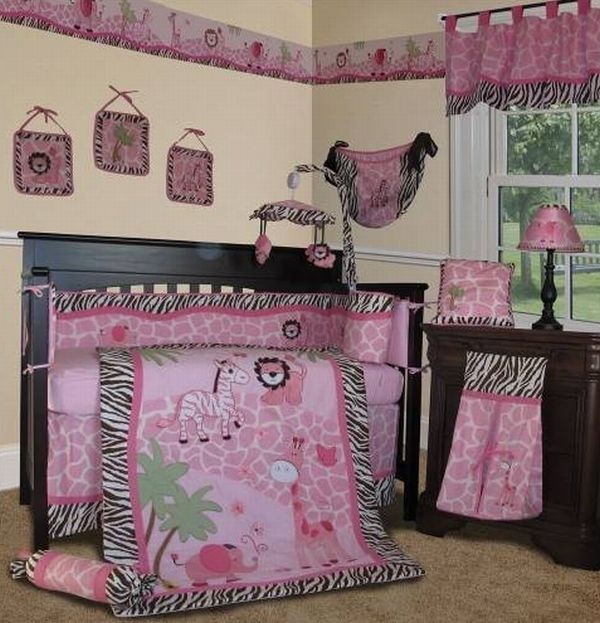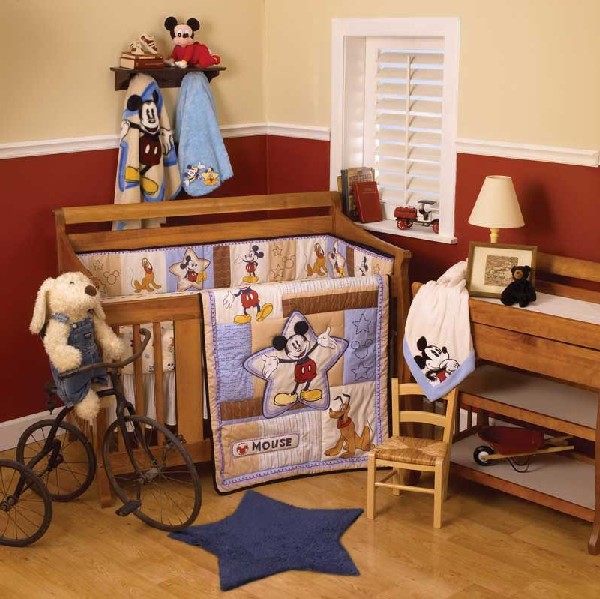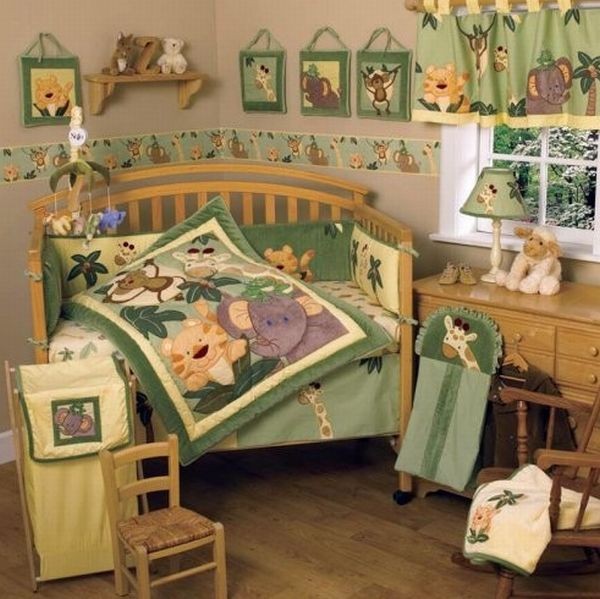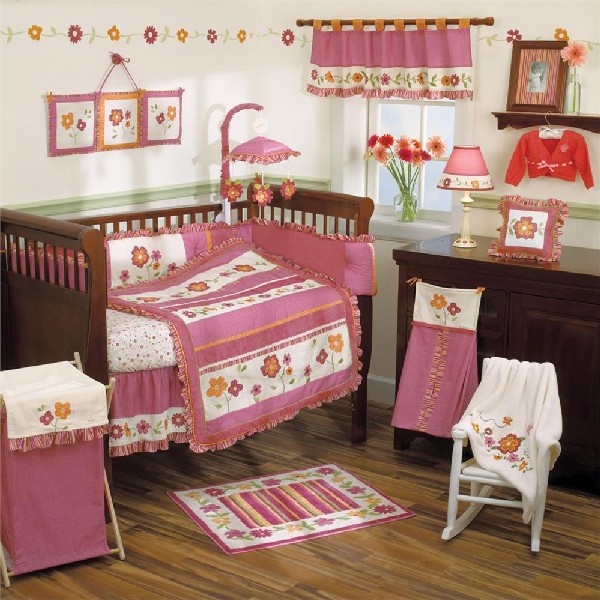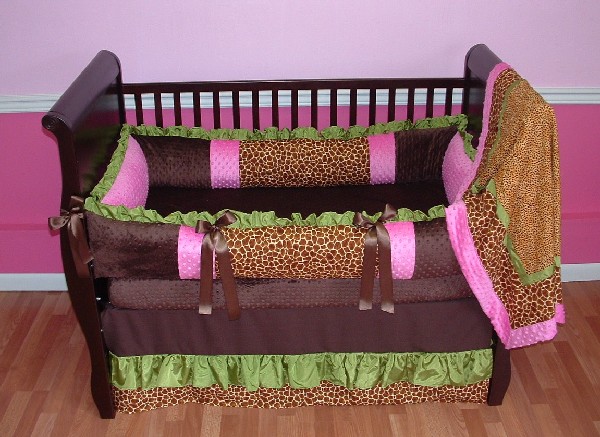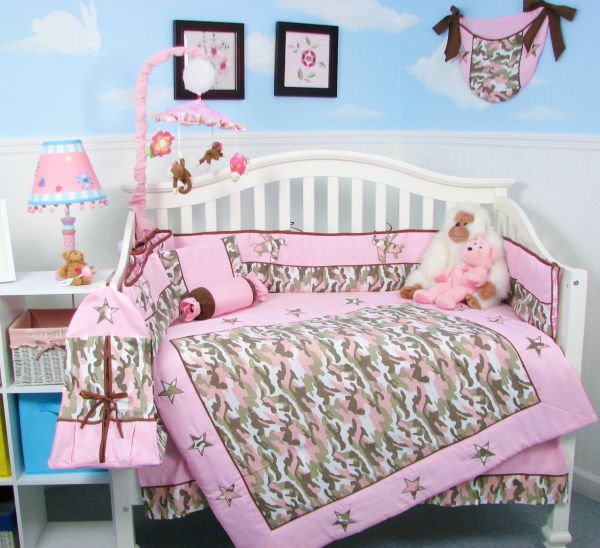 When Can Baby Use Crib Comforter
One of the benefits of using a blanket with your baby once they are old enough is that it can serve as a security item for your baby and help them feel safe, especially once they are near 18 months—often the peak of separation anxiety.
Children typically need something tactical to help them self-soothe as they get older and start to struggle with being separated from parents or caregivers. Blankets can become a familiar item that they use and love for years.
Avoid putting a baby blanket over your baby's stroller.
One more safety tip when using blankets is to ensure that you never place a blanket over your child's stroller to try and block the sun. This is because heat can easily get trapped underneath the blanket and cause the temperature to instantly rise to an unsafe level. It can also prevent fresh oxygen from flowing to your baby. Instead of using a blanket, use the built-in stroller shade, a sun hat, or an item like the Snoozeshade that has breathable mesh.
The bottom line: While it may be tempting to use the beautiful blankets you received early on when your newborn sleeps, it is important that you take these safety precautions seriously in order to reduce the risk of SIDS throughout your baby's first year of life. Blankets can still be used for play and tummy time—just not for sleep periods until your little one is the appropriate age.