The outfit they are wearing is not going to make or break the experience. There are, however, some key things to keep in mind when planning your newborn's coming home outfit. From comfort, weather, and practical advice, we share our top tips for choosing a newborn's outfit and highlight a few of our favorites down below.
Tips for Choosing Baby's Coming Home Outfit
Whether you live just around the corner from your birth center or have a long drive ahead, most babies will be traveling home in a car seat. Babies should be dressed, keeping both comfort and weather in mind. Here are a few things to keep in mind:
Dressing for the Weather & Warmth
Your location or time of year when giving birth may have an impact on outfit choices. Of course, you want to ensure your baby is warm enough in the cold and keep them from overheating in warmer temperatures. However, as a rule of thumb, most new babies should be dressed with warmth in mind. Babies have a more difficult time regulating their body temperature and therefore rely on us to dress them appropriately.
A long-sleeve footed pajama or layette set is a great choice for most newborns. A hat and socks (if not using footed pants) will help keep them warm without risking overheating. Be sure to bring a few different sizes of hats if you want one to match the outfit you pick. I have experienced both having too large of a hat and a baby with a giant head that did not fit a newborn hat and was lucky to have a second option for both. Most hospitals provide hats that would work perfectly fine for the car ride home too.
A Few Practical Tips for Dressing Your Newborn for Travel Home:
While your focus might be on the car ride home, remember to dress baby in something that will make life easier once you get home. Fancy is cute until you have to undress and redress a fussy or sleepy newborn.
Frequent diaper changes mean you will have to undo snaps or deal with complicated articles of clothing continually. So make it easy on yourself and go with something simple!
Bring two outfits (in two different sizes) in case you end up with a bigger baby. I had a 10 pounder, and she did not fit into many newborn outfits!
Onesie might work fine. But as a new mom, you will absolutely notice and cringe at the car seat straps touching their sensitive little skin, so a light pair of pants or leggings might be a helpful addition.
When looking for material, go for something soft and not scratchy, like cotton or bamboo.
Pro Mom Tip: Go for footed pants instead of pants and socks. They are so much easier to use, stay on, and keep track of!
My personal preference is an adorable long-sleeved footed onesie (or footie pajamas as they are often called). This provides just enough coverage on the skin to protect against sun, wind, or chill while being light enough to help them remain comfortable (or as comfortable as you can be as a 1-3 day-old baby being strapped into a bucket seat). In addition, they are easy to change diapers in and can transition from car seat to arms to bassinet without issue.
25 Adorable Coming Home Outfits for Baby
With all of that said, here are our picks for the most adorable outfits for bringing baby home:
Preemie Favorites
Gowns are a personal favorite of mine for the newborn stage. The ease of changing a diaper in them is unmatched. In addition, I love the beautiful colors and print of this gown!
A darling three-piece set that will keep baby warm but also offers easy access for changing! Feet are built into the pants, which means no need for socks that will likely fall off anyway!
This four-piece set has the cutest milk and cookie-themed print! Perfect for snapping some sweet photos in.
Make a Welcoming Statement
Outfits or hats with cute sayings like "Hello World" or "I'm new here" make for a cute and timely photo opp. Both Amazon and Etsy have lots of great choices for both boys and girls. This New To The Crew set has just the right amount of attitude for bringing home your new little boy. And this baseball-themed "Take Me Home" outfit is a home run for the big day.
This adorable set is the picture perfect way to announce baby's arrival and name! I love the matching bow and option of pants or bloomers!
Personalized onesies are also a special way to announce both baby and their name to the world and make for a great keepsake later on. ????
Sibling Set
There is nothing cuter than a doting Big Brother or Big Sister with a newborn sibling. Older siblings can share their excitement for and match their new best friend with these adorable Coming Home shirts available on Etsy.
Still, another option would be to have your newest addition wear the same outfit as a sibling or family member. It is both meaningful and fun to compare photos after the fact. For example, my oldest Charlie wore the same hat her older cousin wore as an infant, and it gave both my sister and me all the feels when looking through pictures.
Gender Neutral
A thermal waffle set is comfortable and stylish enough for either gender! It comes in multiple colors that you can choose from.
We also love these adorable neutral options that include either a hat or a bow. This way, you are equipped no matter what gender you have. ????
And we don't want to forget sweet options for rainbow babies and babies born at home. ????
Classically Sweet
With dainty flowers for a little princess, this sweet-footed set is a parent favorite on Amazon with over 1,200 reviews.
A precious girl option with a matching hat included! The rose print is so sweet for a new baby.
Perfect for your new baby boy, this airplane set comes with a matching hat, sweater, and bib.
Despite what you may think, babies DO NOT need a jacket on in the car. It's also not recommended as part of car seat safety guidelines. However, Faux Jackets sets like this one from Little Me would be adorable as a going-home outfit. It shows she is ready to hit the road with the cropped cardigan design.
Warm/Cold Weather Winners
This outfit is the type of classic look you could keep and pass down to future generations! Timeless style and lightweight material to keep baby cool in warmer weather.
Are you having a baby in the winter? They will be winter-ready in this cable knit sweater romper. The pristine white is ideal for both boys and girls (though watch out for those early diapers, this might be tricky to get stains out!)
Coming Home From The Hospital Outfit For Baby Boy And Girl
A baby's birth is one of the most beautiful and precious feelings in the world. Everyone in the family is excited about the little one's homecoming for the first time. It is a special occasion. Spruce up the nursery and decorate the home with colourful ribbons, line up the toys and throw in the balloons to welcome the newest member to the clan.
It is the time for the baby to change to coming home from the hospital outfit. From the time the baby is born; the little one is wrapped in the hospital issued onesies and blankets. Now it is time to come home and wear the first outfit chosen by parents or gifted by someone special. Till now, it was the hospital staff that took care of the baby's washing and changing needs. It is an emotional moment for the mommy as she would be dressing the baby for the first time.
What is a Baby Coming Home Outfit?
The due date is here, and the baby is about to step into the world. Parents are ready with the hospital bag to welcome the gift from heaven. Besides the usual things to carry to the hospital, it is important that you pack an outfit you want the baby to wear when coming home.
The first set of clothes in which you bring the baby home from the hospital is called the baby going home outfit or the homecoming outfit.
What All Should an Overall Baby Take Home Outfit Consist of?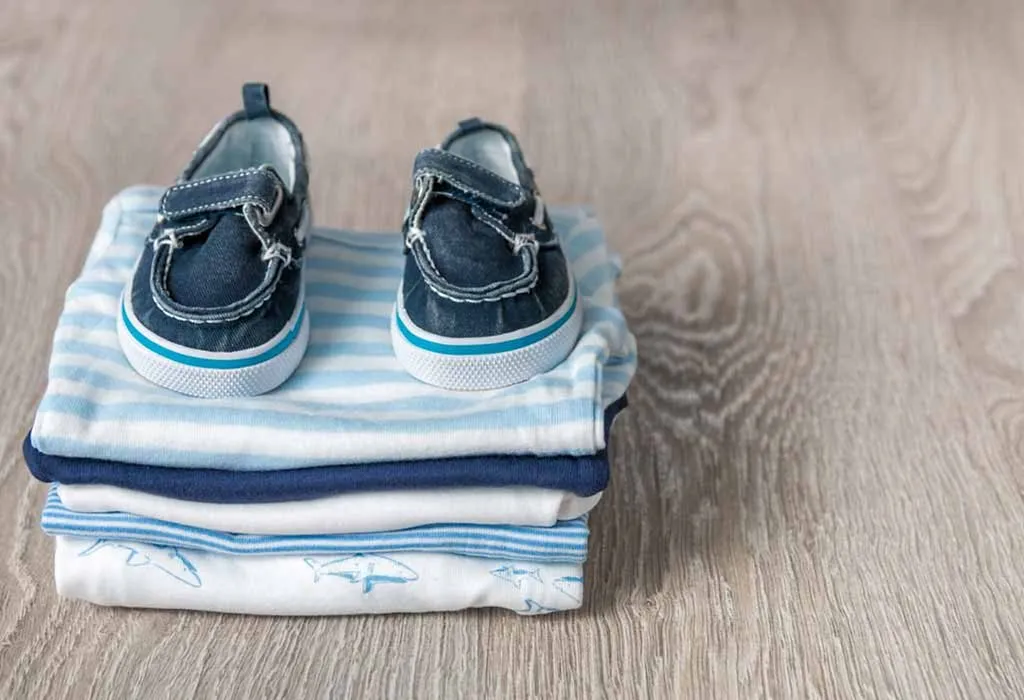 The first outfit of the baby is very important. There will be a lot of pictures taken to be uploaded social media and to kept for memories to announce the arrival of a new member in the family. The first pictures of the occasion will probably be framed and kept on the mantle at grandparent's home and printed on the holiday postcards. You may have planned a professional photoshoot to capture this memorable day. The first outfit is likely to be preserved as a keepsake in the baby album or framed with the birth details of the baby.
1. A Cute Onesie
Onesies cover the baby from top to toe, including the feet, hands and the head. Easy to open and close with snap buttons or soft zippers, these one-piece outfits are available in bright colours, patterns and prints for boys and girls. Pick onesies with cute messages written on them. In case you have pre-decided baby's name, have the name or the initials embroidered or printed on their first outfit.
2. A Hat or Beanie
It is important to keep the baby's head covered. A hat matching with the outfit or a beanie knitted with love is a perfect option. A headgear with extended bunny ears will add to the cuteness quotient of the baby.
3. Socks or Booties
Keep the feet of your little ones covered. Knitted booties or colourful socks with crib shoes are the perfect addition to the baby's outfit.
4. Mittens or Gloves
Baby's tend to move their hands a lot. They might end up scratching their face. Keep the little fingers covered in mittens or gloves.
5. For Your Baby Boy
Add a jacket or a bow tie over a cute shirt with a pant or the romper for your prince charming. A cardigan with hood will make your handsome little man look adorable.
6. For The Little Princess
"Giggles, curls, ribbons, and bows! Our baby girl is so adorable from head to toe." The homecoming wardrobe for your little princess can have a matching headband and fairy frock adorned with soft ribbon flowers and bows. Make sure you check the material of the dress and the lining beneath does not irritate her sensitive skin. A kimono wrap in bright colours with tie-up details will look perfect on your sunshine.
You May Like
10 Effective Tips To Induce Miscarriage (or) Spontaneous Abortion
Prepare for Black FridaySearchspring
10 Feng Shui Tips That Bring Positive Energy in Home
22 Ways to Know If You're Pregnant Without Taking a Test
Finding a Job in the USA from Nigeria Might be Easier Than You ThinkJob in the USA | Search Ads
Do not forget the receiving blankets to swaddle and wrap the baby. Have a backup outfit for unplanned mishaps. Extra diapers and other things like a burp cloth, tissues, baby wipes and more are important when setting the homecoming outfit for the baby.
How to Choose the Best Newborn Take-Home Outfit?
Homecoming is an emotional moment for the family. It is time to celebrate new life and motherhood. Make sure you choose the right outfit for this special day. Check out these helpful pointers when selecting the first clothes of your baby.
1. Season and Weather
The baby will be experiencing the outdoors for the first time. When you are shopping for the homecoming outfit, keep in mind the season and the weather when the baby will arrive. For a winter baby, a soft wool jacket or a warm snowsuit with fuzzy hat and leg warmers are perfect, while for a summer baby, lightweight onesies and cotton jumpsuits are appropriate. If you are expecting a Christmas baby, add in a Santa hat or dress up the baby like an elf or a fairy.
2. Material
It is important to choose skin-friendly natural fabric for the baby's outfits. Keep away from synthetic material like acrylic, polyester, nylon and stick to breathable fabric like organic cotton or soft flannel. If you have chosen a fancy outfit, ensure that the inner lining is skin-friendly. Pre-wash the clothes if possible.
3. Comfortable for the Baby
Keep in mind the baby's comfort when choosing an outfit. Lots of ruffles, decorative trims, and thick jackets can be irritating and make the baby uncomfortable and fussy. You definitely want the baby to look awesome in the homecoming pictures. Make sure that your baby is comfortable.
4. Safety First
Baby's safety is very important. Ensure that there are no embellishments that can hurt the baby or long tie-ups that can cause strangulation. Opt for a roomy neck and easy to get in and get out clothing with snap buttons or a short fabric tie-up. The baby will be travelling in a car seat for the trip home, and the outfit must not interfere with buckling up the baby safely.
5. Baby's Gender
If you are already aware of the baby's gender, select the coming home outfit for a boy in shades of blues and a newborn girl coming home outfit in pink. In case, you are not planning on knowing the gender of the baby till birth, stay with a unisex option like onesie available in vibrant colours and gender-neutral prints like stars and stripes.
6. Reusability
Some parents may be planning on repeating the outfit. In that case, opt for an easy to wash and quick to dry practical clothes. If the outfit is just meant for the special day, pick up a stylish dress to suit your taste and preference. However, keep the comfort and safety of the baby a priority.
How to Choose The Right Size of the Outfit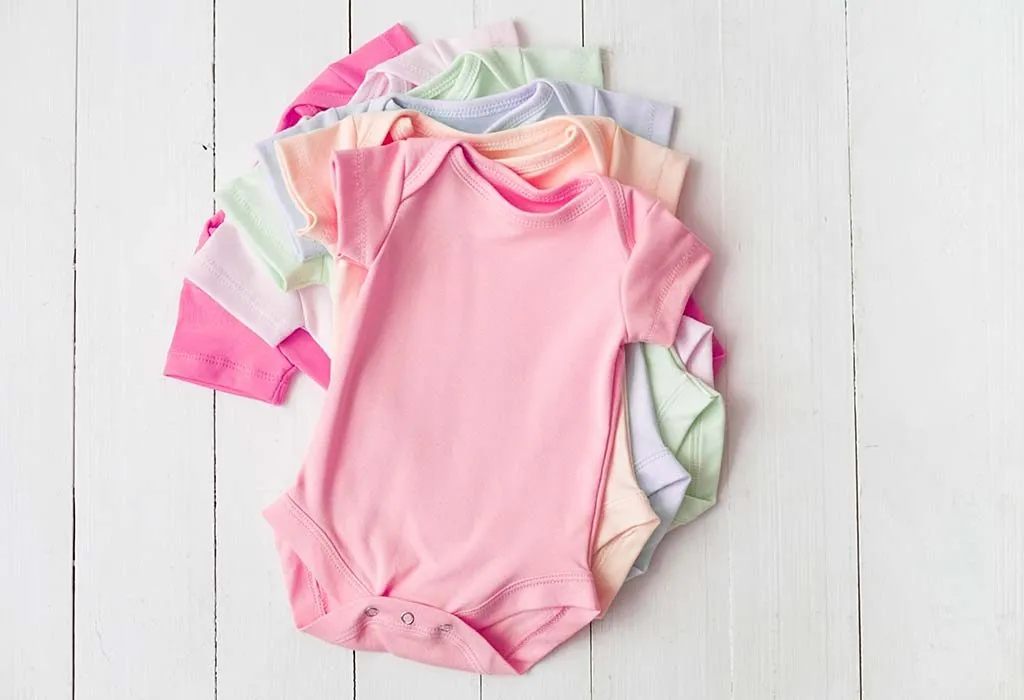 A preemie or a tiny baby will need a really small outfit while a healthy baby will need a bigger size of clothes. If you are planning on buying ahead, opt for newborn size 0-3 months clothing. If the outfit is slightly bigger, the baby will soon grow and fit in. If you are not too sure, pick up 2 outfits and use the one that fits better.
Homecoming is a special day for the baby and the family. Choose an outfit for the occasion wisely and ake the first day of the baby at home a memorable one. After all, you'll have dozens of pictures and videos to set the memory in stone.
Coming Home From The Hospital Outfit For Baby Boy Pictures
Though the trend for baby going home outfits is an important tradition, it's a fairly modern one. Before the 20th century, the majority of births took place at home, so there was no need to purchase special clothing. Nowadays, choosing an outfit is among the first independent decisions many families make for their baby—so it's a major milestone for many people. Here's what you'll want to get—plus some adorable picks for the best baby going home outfits.
In this article:
Baby going home outfit basics
Best baby boy coming home outfits
Best baby girl coming home outfits
Best gender neutral baby coming home outfits
ADVERTISEMENT
Baby Going Home Outfit: The Basics
So what exactly should your baby coming home outfit include? "Outfits can vary based on what parents feel fits their family's style," says Melissa Gersin, RN, a former maternity nurse turned baby-product inventor. "As long as baby has on a diaper and is dressed appropriately for the weather, there's no right or wrong outfit." Some parents go all out dressing baby in a beautiful dress, while others just put baby in a basic onesie. But with all that new parents go through, getting baby dressed is, indeed, a major accomplishment, Gersin says.
Baby going home outfit essentials
Keep these bringing baby home outfit essentials prepared ahead of time so you can focus on enjoying those early moments with your new arrival:
• Onesie. "A onesie is a perfect, basic building block for clothing," Grauer says. "If baby is too cool, more thin layers of clothing can be added. If baby is warm, the onesie itself is the outfit." Not to mention that these all-in-one looks are utterly adorable!
• Hat. Even in warmer weather, newborns do well with a baby beanie or knot cap, since their tiny bodies can easily lose heat. If you buy a baby coming home outfit with an included hat, make sure it's small enough for baby's first days, as they sometimes run big, Grauer says.
• Socks. Babies don't easily keep socks on, but they'll need that extra layer of warmth, since "they receive little blood flow to their tootsies," Grauer says. You can also opt for booties, which may stay on better.
• Leave the mittens at home. You may worry about scratching, but Grauer says that newborns need their hands. "Those hands have been their friends and comfort for nine months and they can even help soothe a baby on that first ride home."
When you're figuring out your baby coming home outfit, you'll also want to consider these factors:
• Weather. Layers are key to anticipate temperature changes. Your newborn take-home outfit choice will vary based on where you live and current conditions. But it never hurts to consider packing an extra onesie or cardigan—just in case. A breathable cotton or muslin blanket is also a great item to have on hand.
• Comfort. "As most babies are likely just going right into a car seat, comfort is important too, so simple is best," Mitzner says.
• Easy on-off. Simplicity and function reign supreme. Babies need frequent diaper changes, and intricate ensembles make that process more complicated. Cuteness factor is great, but accessibility is key. What's more, newborns tend to be a bit floppy, and getting them dressed can be a little tricky at first.
ADVERTISEMENT
Baby going home outfit sizing
Buying the right size for the baby coming home outfit seems straightforward, but it can sometimes be a challenge. Most baby outfits run big these days, with the majority sized for a 3-month-old rather than an infant, Gersin says. This is especially the case for any outfits labeled 0-3 months. "Unless you know your baby will be 9 to 10 pounds at birth, it's best to only bring clothing labeled as 'newborn' to the hospital," she says.
If you're worried, bring two options for the newborn take-home outfit: one that's small and one that's a bit bigger. But there's no need to stress too much about this. "If the outfit is a bit too big, baby won't care and the outfit will function to keep baby warm and protected against the elements," Gersin says. And if the outfit is a wee bit small? You can make some simple adjustments as needed: Don't snap the onesie closed at the bottom, keep hoodies unzipped or scrap a too-snug sweater altogether.
Above all else, have fun shopping for baby's first outfit. Find something you love and enjoy this milestone moment. You'll be bringing baby home soon, and this is something to celebrate—so don't stress). Baby will look adorable no matter what you choose.
Best Baby Boy Coming Home Outfits
When looking for the best baby going home outfit, consider factors like the climate, material and style. If you're due in summer, natural fabrics like cotton and muslin are a great choice. For winter arrivals, opt for fleece-lined hats, cozy booties and bodysuits with long sleeves. Ready to start your search? Take a look at these cute baby boy coming home outfits for inspiration for every season.
Image: Courtesy Burt's Bees Baby
Newborn boy coming home outfit for spring
Rain or shine, this newborn take-home outfit for boys is sure to be a hit. The organic cotton fabric is super-soft and gentle on sensitive newborn skin. Plus, the wrap-style front and nickel-free snap fasteners won't irritate baby's umbilical cord stump. Bonus: This look comes with a matching hat for added warmth.
Get the look: Burt's Bees Baby Dotted Jacquard Stripe Organic Baby Jumpsuit & Knot Top Hat Set, $19, BurtsBeesBaby.com
Image: Courtesy Burt's Bees Baby/Monica an dAndy
ADVERTISEMENT
Newborn boy coming home outfit for summer
When things heat up, a short-sleeve romper is a great summer-ready newborn look. We adore this kimono-style romper by Monica & Andy—it's made from GOTs organic cotton, has easy snap-fasteners and comes in a range of cute prints. Pair it with booties and a knot cap to keep baby's extremities nice and warm.
Get the look: Monica and Andy Sweet Baby B Romper, $25, MonicaandAndy.com; Burt's Bees Baby Solid Adjustable Organic Baby Booties, $17, BurtsBeesBaby.com; Monica and Andy Top Knot Cap, $12, Monicaandndy.com
Image: Courtesy Old Navy
Newborn boy coming home outfit for fall
Dress your little cub in this darling bringing baby home outfit for fall. The footed onesie keeps baby cozy and warm, fold-over mittens prevent scratching, a two-way zipper prevents any new parent fluster and the autumnal animal print makes for a memorable photo. And get a load of that adorable beanie, complete with bear ears!
Get the look: Old Navy Unisex Printed Sleep & Play Footed One-Piece and Critter Beanie Set for Baby, $19, OldNavy.com
Image: Courtesy Barefoot Dreams
Newborn boy coming home outfit for winter
Keep your little man toasty warm with this four-piece look. The set includes a cardigan, pants, hat and a matching blanket crafted from luxuriously, soft cotton. Now that's a simple but swoon-worthy newborn take-home outfit if ever we saw one.
Get the look: Barefoot Dreams Cardigan, Pants, Beanie & Blanket Set, $99, Nordstrom.com
Best Baby Girl Coming Home Outfits
You might be tempted to go with an intricate lace-embellished, button-fastened dress for your little lady, but you'll want to make sure your choice is comfortable, seasonally appropriate and easy to put on and take off. Lucky for you, there are plenty of options that strike a balance between the pretty and the practical. Below, check out our favorite baby girl coming home outfits for all four seasons.
Image: Courtesy Honest Baby Clothing
Newborn girl coming home outfit for spring
This three-piece cotton outfit will keep baby cozy on a brisk spring day—and it's pretty cute to boot. The coordinated set includes a kimono-style top, pull-on footed pants and a sweet headband to complete the look. Better yet, the top has convenient fold-over cuffs to protect baby from fingernail scratches.
Get the look: Honest Baby 3-Piece Organic Cotton Side Snap Top, Footed Pant and Headband, $25, HonestBabyClothing.com
Image: Courtesy Kissy Kissy/Janie and Jack
ADVERTISEMENT
Newborn girl coming home outfit for summer
When it's warm outside and an extra layer isn't called for, a sleeveless romper is the way to go. Crafted from the finest Peruvian pima cotton, this one-piece has a delicate floral print and crotch snaps for easy diaper changes. Even in summertime, though, don't forget a lightweight newborn hat and socks.
Get the look: Kissy Kissy Garden Roses Ruffle Bubble, $39, KissyKissy.com; Kissy Kissy Garden Roses Hat, $12, KissyKissy.com; Janie and Jack Bow Sock, $9, JanieandJack.com
Image: Courtesy Tea Collection
Newborn girl coming home outfit for fall
When the weather begins to cool, a footie ensemble is the perfect baby coming home outfit. We like this mustard yellow pick from Tea Collection. It's got snap fasteners down the front, foldover mittens and a modern floral print. Plus, your little one will get plenty of everyday use out of this organic cotton one-piece. Complete the look with the matching hat.
Get the look: Tea Collection Footed Baby Romper, $27, TeaCollection.com; Tea Collection Baby Hat Set, $17, TeaCollection.com
Image: Courtesy Burt's Bees Baby/Boden USA/Zutano
Newborn girl coming home outfit for winter
A quilted romper will keep winter's chill at bay—and this piece's kimono-style design will make dressing a breeze. Add a baby bonnet and fluffy booties and you have a precious and practical newborn take-home outfit.
Get the look: Burt's Bees Baby Quilted Organic Cotton Romper, $22, Nordstrom.com; Zutano Cozie Furry Baby Bootie, $24, Zutano.com; Boden Baby Cashmere Fair Isle Bonnet, $60, BodenUSA.com
Best Gender Neutral Baby Coming Home Outfits
Whether you're waiting until the big day to find out baby's sex or simply want something beyond classic pink and blue apparel, there are tons of gender neutral clothes on offer. Here, our picks of the most adorable gender-neutral newborn coming home outfits, including options for each season.
Image: Courtesy Hanna Andersson/Baby Mori/Amazon
Gender neutral coming home outfit for spring
Your little one deserves the very best—that's why we love this adorable set made from pure, pima cotton. The bodysuit is decorated with original Winnie the Pooh artwork, that'll look lovely on boys and girls. Pair it with these honey-colored booties and a simple white hat for a timeless baby going home outfit.
Get the look: Disney Winnie the Pooh Wiggle Set, $46, HannaAndersson.com; Baby Mori Hat, $15, BabyMori.com; Luvable Friends Unisex Baby Cozy Fleece Booties, starting from $7, Amazon.com
Image: Courtesy Finn and Emma/Primary
ADVERTISEMENT
Gender neutral coming home outfit for summer
A cotton bodysuit in neutral tones is perfect for summer babies. Finn & Emma has a huge range of bold prints and patterns, including this cute option that reads "I'm new here." Add a pop of color with accessories like this red baby bonnet and rainbow socks.
Get the look: Finn & Emma I'm New Here Bodysuit, $22, FinnandEmma.com; Finn & Emma Bonnet Hat, $14, FinnandEmma.com; Primary Baby's First Sock Sunburst, $15 for a set of 2, Primary.com
Image: Courtesy Gap
Gender neutral coming home outfit for fall
A long sleeve top, beanie hat and pants with feet will keep your little one cute and cozy as the air turns crisp. Plus, that monochromatic baby bear print is perfect for boys and girls.
Get the look: Gap Baby 100% Organic Cotton Bear Outfit Set, $45, Gap.com
Image: Courtesy H&M/Old Navy
Gender neutral coming home outfit for winter
Searching for a special newborn take-home outfit? Jazz up a standard bodysuit and pant set with a gorgeous knitted sweater and hat, perfect for those blustery winter days.
Get the look: H&M 2-Piece Merino Wool Set, $50, HM.com; Old Navy Unisex 3-Piece Slub-Knit Bodysuit, Pants & Hat Layette Set for Baby, $19, OldNavy.com